World Polio Day
World Polio Day is held on October 24. This event in the third decade of the month October is annual.
Help us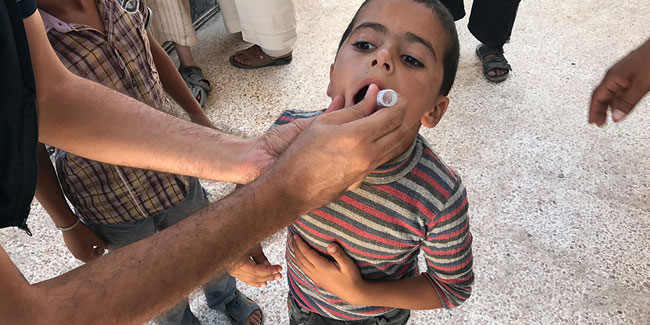 World Polio Day is observed on October 24 every year to raise awareness for polio vaccination and eradication of polio. The World Polio Day was established by Rotary International over a decade ago to commemorate the birth of Jonas Salk who led the first team to develop a vaccine against poliomyelitis.
Unlike the host cell's mRNAs, the 5' end of poliovirus RNA is extremely long—over 700 nucleotides—and highly structured. This region of the viral genome is called an internal ribosome entry site (IRES). This region consists of many secondary structures and 3 or 4 domains.
Polio is still endemic in three countries, i.e., Pakistan, Nigeria and Afghanistan and is eradicated from the rest of the world. Pakistan is considered as the exporter of Wild Polio Virus (WPV) with highest number of polio outbreaks among endemic countries.
Similar holidays and events, festivals and interesting facts