Allhallowtide
Allhallowtide is held on October 31. The first day of Allhallowtide, observed until November 6 in Western Christianity. This event in the third decade of the month October is annual.
Help us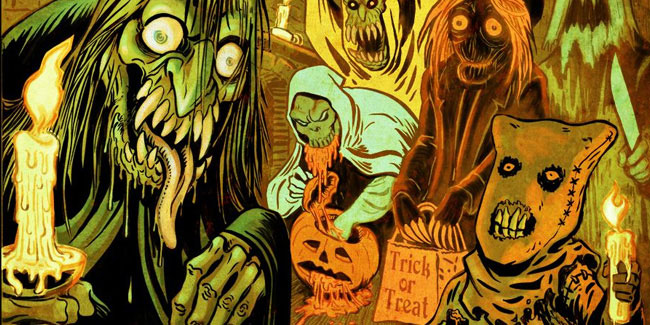 The observance of All Souls' Day was spread throughout Europe by Saint Odilo of Cluny in the early 11th century. Like All Hallows' Eve and All Saints' Day, family members often attend mass and visit the graves of their deceased loved ones, placing flowers and lighted candles there.
All Souls' Day is part of Allhallowtide. All Souls' Day takes place on 2nd November, which is one day after All Saints' Day on 1st November and two days after Halloween (traditionally known as All Hallows' Eve) on 31st October. All three are part of the Christian holiday of Allhallowtide, also known as the Hallowmas season.
Similar holidays and events, festivals and interesting facts

National Coffee Day on September 29
;

All Saints' Day a holy day of obligation on November 1
(a national holiday in many historically Catholic countries. And its related observance: Day of the Innocents, The first day of Day of the Dead or El Dia de los Muertos celebration. - Mexico, Haiti);

Armistice Day on November 11
(New Zealand, France, Belgium and Serbia. End of World War I-related observances);

Women's Day in Belgium on November 11
;

Saint V in Belgium on November 20
(holiday of students of the Free University of Brussels; French: Saint-Verhaegen, Dutch: Sint-Verhaegen);

St Nicholas Day on December 6
(International. The St. Nicholas/Santa Claus leaves little presents in children's shoesl);

World Climate Day on December 8
(initiated by several environmental associations of France and Belgium)