Brazil Flag Day
Brazil Flag Day is held on November 19. The current design of the national flag was officially adopted by Brazil on November 19, 1889. This event in the second decade of the month November is annual.
Help us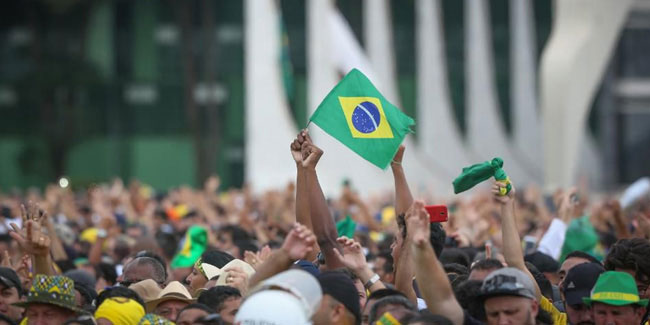 Flag Day, celebrated annually on November 19, is a tribute to the Brazilian flag, which was created soon after the Proclamation of the Republic, on November 15, 1889. Thus, Flag Day became celebrated only after the Proclamation of the Republic. Since the new Brazilian flag was presented on November 19, 1889, this date was chosen as Flag Day.
The Brazilian Army had been dissatisfied with the monarchy since the end of the Paraguayan War. The military did not feel valued enough by this form of government and demanded, for example, improvements in the promotion system. There was also dissatisfaction with some measures, such as forbidding military personnel to express political opinions. The Proclamation of the Republic was a movement led by the Brazilian Army, which, in a coup, ousted the ministerial cabinet and forced the royal family to leave Brazil.
Similar holidays and events, festivals and interesting facts

National Flag Day in Azerbaijan on November 9
;

Wedding day of Elizabeth II on November 20
(United Kingdom);

Armed Forces Flag Day in India on December 7
;

St. Andrew's Day in Russia on December 10
;

Kurdish Flag Day on December 17
(Global Kurdish population);

Birthday of the Queen Silvia in Sweden on December 23
(an official Flag Day);

Lithuania Flag Day on January 1
(commemorates raising of the Lithuanian flag on Gediminas' Tower in 1919)