Eid il-Burbara in Israel
Eid il-Burbara in Israel is held on December 4. Arabic: عيد البربارة - a holiday similar to Halloween in honor of Saint Barbara. It is also celebtated in Russia, Jordan, Lebanon, Palestine, Syria, Turkey. This event in the first decade of the month December is annual.
Help us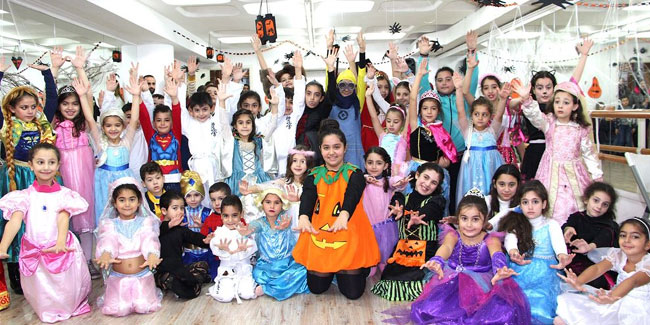 Though mostly a Lebanese tradition, Eid il-Burbara is also celebrated in Syria, Jordan, Palestine and Turkey. In Lebanon Eid El Barbara is all about good food and fun-filled memories. It is a longstanding tradition where kids wear disguises and roam their neighborhoods looking for treats. And no it's not Halloween! Eid il-Burbara, or Saint Barbara's Day is Lebanon's answer to Halloween.
Barbara was a martyr who lived in the 4th century in Heliopolis, now known as Baalbeck, a town in modern-day East Lebanon.
She was extraordinarily beautiful and her father built a tower to hide her from suitors. From the tower, there was a view of hills stretching into the distance. It was there that Barbara decided to convert to Christianity. A merchant disguised as a priest baptized her.
Upon learning of her conversion, Barbara's father grew furious and almost killed her with a sword. She ran away from him and hid in the hills and fields and disguised her. However, he caught her, and she was tortured publicly in the city.
Similar holidays and events, festivals and interesting facts

International Son Day on November 22
(community initiative);

Dictionaries and Encyclopedias Day on November 22
;

Artist's Day in Russia on December 8
;

St. Andrew's Day in Russia on December 10
;

Constitution Day in Russia on December 12
;

The second day of New Year on January 2
(a holiday in Kazakhstan, Macedonia, Mauritius, Montenegro, New Zealand, Romania, Russia, Slovenia, Switzerland, Ukraine. New Year Holiday [Albania, Scotland], if it is a Sunday, the day moves to January 3);

Wintering Birds Day in Russia on January 15