Armed Forces Flag Day in India
Armed Forces Flag Day in India is held on December 7. This event in the first decade of the month December is annual.
Help us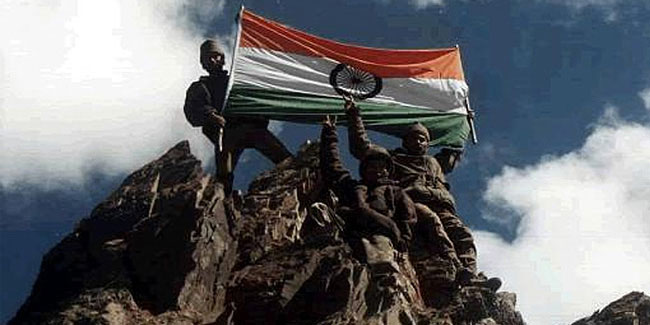 Over the years, it has become a tradition to commemorate this day as an honour to the soldiers, sailors and airmen of India. There cannot be a nobler cause than laying down ones life for the country. The Armed Forces Flag Day or The Flag Day of India is a day dedicated to India towards collection of funds from people of India for the welfare of the Indian Armed Forces personnel. It has been observed annually in India on December 7 since 1949. On August 28, 1949, a committee set up under the defence minister decided to observe a Flag Day annually on December 7. The idea behind observing a Flag Day was to distribute small flags to the general population and in return, collect donations. Flag Day gains more significance as it considers that it is the responsibility of the civilian population of India to take care of the families and dependents of the armed forces personnel who fight for the country.
Similar holidays and events, festivals and interesting facts

Navy Day in India on December 4
;

St Barbara's Day in New Zealand on December 4
;

Battle Day in Falkland Islands on December 8
;

Patron's Day of the Army Infantry in Spain on December 8
;

Navy Day in Sri Lanka on December 9
;

Día del Ejército or Army Day in Peru on December 9
(commemorating the victory of the patriotic armed forces at the Battle of Ayacucho in 1824);

Patron's Day of the Spanish Air Force on December 10
;

St. Andrew's Day in Russia on December 10