Bill of Rights Day in United States
Bill of Rights Day in United States is held on December 15. 2nd Amendment Day in South Carolina. This event in the second decade of the month December is annual.
Help us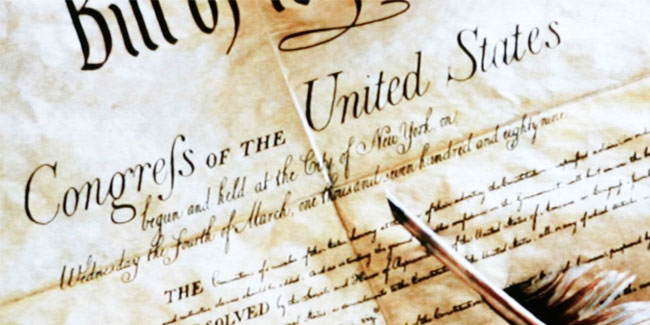 The structure and content of the Bill of Rights was influenced by the Virginia Declaration of Rights drafted in 1776 by George Mason.
It spells out Americans' rights in relation to their government. It guarantees civil rights and liberties to the individual—like freedom of speech, press, and religion. It sets rules for due process of law and reserves all powers not delegated to the Federal Government to the people or the States.
The First Amendment is widely considered to be the most important part of the Bill of Rights. It protects the fundamental rights of conscience—the freedom to believe and express different ideas—in a variety of ways.
Similar holidays and events, festivals and interesting facts

Alabama Statehood Day on December 14
(1819);

National Biscuits and Gravy Day and National Bouillabaisse Day in USA on December 14
;

Christmas Jumper Day on December 14
;

World Energy Conservation Day on December 14
;

National Gingerbread Latte Day and National Lemon Cupcake Day in USA on December 15
;

The first day of Las Posadas on December 16
(Mexico, Latin America);

National Chocolate Covered Anything Day in USA on December 16
;

National Wreaths Across America Day on December 16
;

National Green Chili Day in USA on December 16