The first day of Las Posadas
The first day of Las Posadas is held on December 16. Mexico, Latin America. This event in the second decade of the month December is annual.
Help us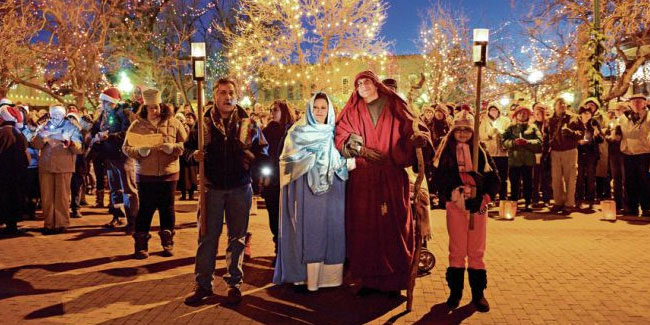 The Posadas are popular festivities that have also expanded beyond Mexico: in Honduras, Guatemala, El Salvador, Costa Rica, Nicaragua and Panama, during the nine days before Christmas, that is, from December 16 to 24. These festivities remind people of the pilgrimage of Mary and Joseph from their departure from Nazareth to Bethlehem, where they look for a place to stay and wait for the birth of the baby Jesus.
A series of non-religious traditions and celebrations are usually added to this novenario. In Colombia, Venezuela and Ecuador, the Novena de Aguinaldos, a very similar religious celebration, is celebrated.
The first celebrations were intended to replace the Aztec festivities; in pre-Hispanic Mexico they celebrated the coming of Huitzilopochtli (God of War) during the winter season. These celebrations were called Panquetzaliztli and lasted from December 6 to 26. The dates had a certain coincidence with those in which the Europeans celebrated Christmas, thus, this celebration was changing due to the evangelization that took place in New Spain. The image of Huitzilopochtli was replaced by that of Mary and Joseph.
Similar holidays and events, festivals and interesting facts

International Radio and Television Day for Children on December 10
;

Teachers' Day in Cuba on December 22
;

Triumph of the Revolution on January 1
(Cuba);

Victory of Armed Forces Day in Cuba on January 2
;

Cuban Science Day on January 15
;

Day of victory over the counter-revolution in Cuba on April 17
(since 1961);

Agrarian Reform Day or Peasant's Day in Cuba on May 17