Nochebuena in Spain and Spanish-speaking countries
Nochebuena in Spain and Spanish-speaking countries is held on December 24. This event in the third decade of the month December is annual.
Help us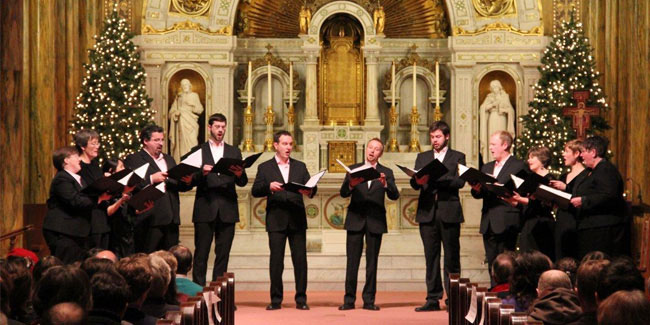 Nochebuena marks the celebration of Christmas Eve in Hispanic culture, where Christians everywhere from Puerto Rico to the Philippines celebrate with a large traditional feast. Considered one of the most important holidays of the season, the celebration is also known as Noche Buena, La Cena de Nochebuena or Navidad.
This is a very special night for Filipinos because this is the time where family and very close friends come by and enjoy a very special Christmas dinner. Dating back to when the Philippines became a Spanish colony in the 16th century, Filipinos embraced Noche Buena as a way to celebrate—and eat—after returning home from "Simbang gabi," or "night mass."
In Latin America, families often ring in Nochebuena after late-night Misa de Gallo Mass, which commemorates the birth of Jesus Christ. The name of the Mass translates to Mass of Roosters, and comes from an old tale about a rooster that crowed to herald the birth.
In Spain, Noche Buena is a common tradition wherein the menu consists of a fish dish, soup, and roast pork. As a dessert, Turron is prepared to provide a sweet conclusion. The main star of the Noche Buena is the whole pig roasted in a box over hor coals. This is called Caja china in Cuba. For the Peruvians, turkey is the main meal, and for the Venezuelans the main dish are pernil, panettone, and Ponche Crema.
Similar holidays and events, festivals and interesting facts

Winter Solstice Day on December 22
;

Christmas Lottery in Spain on December 22
;

Second day of Christmas in Spain on December 26
;

Feast of the Holy Innocents or Childermas in Spain and Latin American countries on December 28
(and Els Enfarinats in Ibi, Spain. Christian feast day - the festival is celebrated with pranks, similar to April Fools' Day);

Innocent Saints Day on December 28
;

International Indian Film Day on December 30
;

Doce uvas on December 31
(the Spanish New Year's tradition of eating twelve grape varieties, one for each of the twelve clock strokes by midnight, subsequently spread in such Spanish-speaking countries as Mexico, Bolivia, Venezuela, Ecuador, El Salvador, Peru, Colombia, Puerto Rico, Nicaragua, Costa Rica et al)