Libya Independence Day
Libya Independence Day is held on December 24. This event in the third decade of the month December is annual.
Help us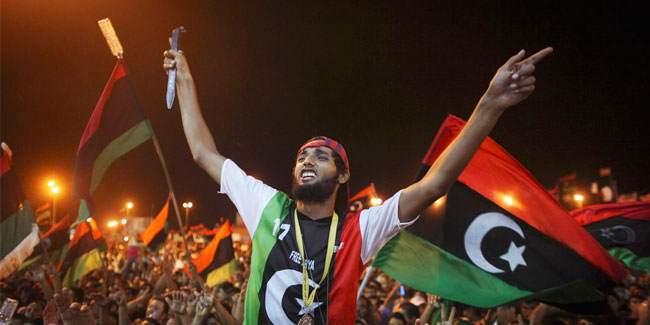 Prior to its independence, Libya was occupied by several nations for decades, and it was not until 1947 that Italy and France both relinquished claims to the country. Following the end of World War II, the United Nations General Assembly called for Libya to be granted independence from European rule, ultimately establishing the United Kingdom of Libya and unifying the three Libyan provinces of Cyrenaica, Fezzan, and Tripolitania.
On December 24, 1951, Libya gained independence from its colonial masters, France and Britain.
A bloodless military coup in 1969, initiated by a coalition led by Colonel Muammar Gaddafi, overthrew King Idris I and created a republic.
In 2011, Libyans across the country celebrated Libyan Independence Day for the first time since Qaddafi ascended to power, with the tumultuous year marking the 60th anniversary of the country's independence from Italy. During his rule, Qaddafi scrapped the holiday, instead replacing it with celebrating the date of his coup in 1969.
Similar holidays and events, festivals and interesting facts

Day of Mourning in Libya on October 26
(in memory of the victims of Italian colonization);

Yennayer on January 12
(Berbers, Amazigh New Year);

Revolution Day in Libya on February 17
(2011);

American Evacuation Day in Libya on June 11
;

Libyan Revolution Day on September 1
(1969);

Martyrs' Day in Libya on September 16
;

Libya Liberation Day on October 23