Days of protection from environmental hazards in Russia
Days of protection from environmental hazards in Russia is held on April 22. This event in the third decade of the month April is annual.
Help us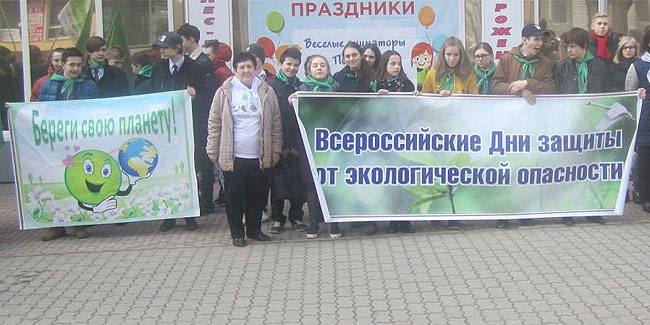 The proposal to organize the Russian Days of Protection from Environmental Hazards was made by Kuzbass environmentalists in 1993. Russia has a federal legal system with environmental matters regulated at both the federal and regional level. At the federal level, this takes the form of codes, laws and subordinate regulations approved by the government and other state bodies. These are supplemented further at the regional level.
The Russian Federation is a country with over 144 million inhabitants. Over the last 100 years, the temperature increased on average by 1.29 °С.1 The effects of climate change are most prominent in the Arctic region, where the coverage of the sea ice has been reducing by 9% every decade and the river runoff has substantially increased. For example, the runoff of the Volga river increased by 15–40%.
Similar holidays and events, festivals and interesting facts

Chief Accountant Day in Russia on April 21
;

Cactus Grower Day in Russia on April 23
;

Day of the Republic of Yakutia on April 27
;

Physicist Day on May 7
(since 1959);

Freelancer Day in Russia on May 14
;

All-Russian Forest Planting Day on May 14
;

Volga River Day in Russia on May 20
(celebrated since 2008)