National Mother's Day in the Dominica
National Mother's Day in the Dominica is held on May 26. This event in the third decade of the month May is annual.
Help us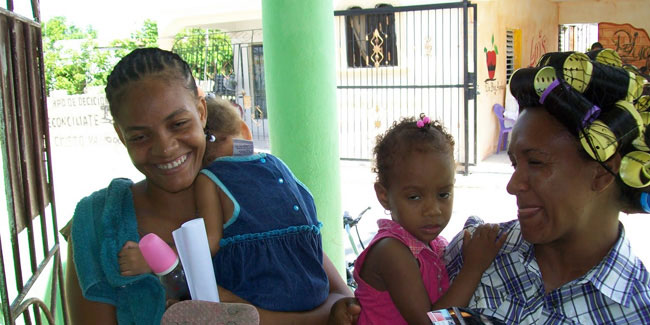 There are plenty of adjectives to describe maternal love. Although I believe that it is not necessary to wait a day to give gifts to mothers and remind them of how special they are, internationally many countries choose the first or last week of May to express to our "angels" the immense love we feel and to thank his unconditional dedication from the very day when God decided to install us in his womb.
The last Sunday of May is the day chosen by Dominican men and women to give a gift to mothers, in order to show them the love we feel.
Similar holidays and events, festivals and interesting facts

Mother's Day in Kyrgyzstan on May 19
(celebrated on the third Sunday in May);

Wife Day or Day of the myrrh-bearing women on May 19
(Orthodox celebrate on the second Sunday after Easter);

Mother's Day in Poland on May 26
;

Mother's Day in France on May 26
(also Algeria, Dominican Republic. First Sunday of June, if Pentecost occurs on this day, Haiti, Mauritius, Morocco, Sweden, Tunisia; celebrated on the last Sunday in May);

Mother's Day in Benin on May 26
(It is celebrated on the last Sunday of May, if the date coincides with the date of Pentecost, then it is transferred to the first Sunday of June);

Mother's Day in Bolivia on May 27
(Día de la Madre);

International Day of Women's Health on May 28
;

Menstrual Hygiene Day on May 28
(It was initiated by the German-based NGO WASH United in 2014 and aims to benefit women and girls worldwide. Menstrual Hygiene Day has received the support of over 270 global partners who are committed to making MHM a priority worldwide.);

International Day of Action for Women's Health on May 28