International Chocolate Day
International Chocolate Day is held on July 11. This event in the second decade of the month July is annual.
Help us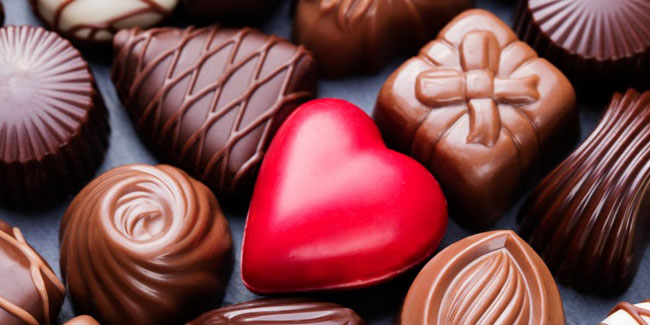 World Chocolate Day falls on the 7th July. Although, if we had it our way, every day would be World Chocolate Day! As history has it, in the year 1550, July 7th was the day that chocolate was first introduced to Europe. The observance of World Chocolate Day dates back to 2009.
The United States National Confectioners Association lists September 13 as International Chocolate Day, coinciding with the birth date of Milton S. Hershey, an American chocolatier, businessman, and philanthropist. Of course, other countries may have different dates to celebrate the goodie. For example, Ghana, the second top producer on the planet, marks February 14 as the Chocolate Day. In Latvia, International Chocolate Day is celebrated on July 11.
Similar holidays and events, festivals and interesting facts

Natto Day in Japan on July 10
(Natto - Japanese food made from fermented soybeans);

National Pina Colada Day and 'Pick Blueberries' Day in USA on July 10
;

Pizza Day in Brazil on July 10
;

Free Slurpee Day on July 11
(Participating stores of the 7-Eleven chain in North America);

National Blueberry Muffin Day and National Mojito Day in USA on July 11
;

Baker's Day in Acambaro, Guanajuato, Mexico on July 11
;

National Pecan Pie Day in USA on July 12
;

World Flight Attendant Day or World Civil Aviation Flight Attendant Day on July 12
;

Fjordens Dag on July 12