Bhutan Independence Day
Bhutan Independence Day is held on August 8. From India, since 1949. This event in the first decade of the month August is annual.
Help us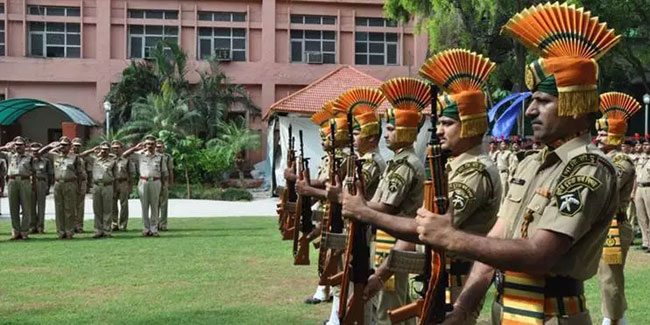 Bhutan is famous for its textiles all over the world. Some of the prettiest shawls and scarves are woven in this Himalayan country.
In the year 1947, after India became independent of Britain, kingdoms such as Bhutan were given the option to remain independent or to join the Indian Union to which Bhutan chose independence. It was on this date in 1949 that India recognized its independence.
Even though Bhutan has always been independent, we still acknowledge today as "Independence Day" for Bhutan because it was able to keep its political independence from Britain by recognizing Britain as Suzerain.
To many travellers, Bhutan is known as the happiest place on earth, thanks to its unique development philosophy of Gross National Happiness. Instead of just measuring economic output, Bhutan's focus on the citizen's well-being and 'happiness' is extremely holistic.
Similar holidays and events, festivals and interesting facts

Buddha's First Sermon in Bhutan on July 10
(The day is celebrated according to the Buddhist Calendar, on the fourth day of the sixth month);

Thimphu Drubchen in Bhutan on September 21
(is precedes the popular three-day Thimphu Tshechu festival. The Drubchen showcases the sacred dances dedicated to the protecting deity of Bhutan);

Blessed Rainy Day in Bhutan on September 23
(a holiday marks the end of the monsoon season in the country. On this day, all natural water resources in the state are considered sanctified);

Thimphu Tshechu in Bhutan on September 24
(starts on the 10th day of the 8th lunar month. The three-day religious event plays an important role in the lives of Bhutanese people as it is an opportunity for the Buddhist followers to immerse and cleanse themselves of the bad Karma and to remind them of what to make of their lives);

Dashain on October 21
(is celebrated by the Buddhist, Hindus and Kirats of Nepal and the ethnic Nepali speaking Indian Gorkhas of Darjeeling hills, Sikkim, Dehradun, Kumaun & Gadwal and other North-Eastern states of India and among the Lhotshampa of Bhutan and the Burmese Gurkhas of Myanmar);

Coronation of the fifth Druk Gyalpo in Bhutan on November 1
(འཇིགས་མེད་གེ་སར་རྣམ་རྒྱལ་དབང་ཕྱུག་ - King Jigme Khesar Namgyel's);

Lhabab Duchen or Descending Day of Lord Buddha on November 4
(Celebrate on the twenty second day of the ninth month of the Buddhist calendar)