National School Day of Non-Violence and Peace in Spain
National School Day of Non-Violence and Peace in Spain is held on January 30. Founded in 1964 by the pacifist poet Llorence Vidal Vidal of Majorca. This event in the third decade of the month January is annual.
Help us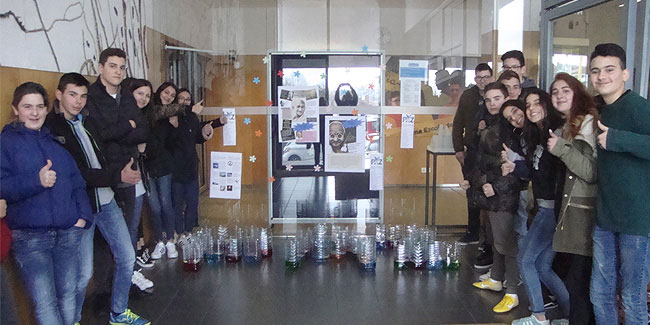 Education in and for tolerance, solidarity, harmony, respect for human rights, non-violence and peace are reasons to remember January 30. On Peace Day, schools commit themselves as advocates of peace and understanding between people of different backgrounds and ways of thinking.
This day marks the anniversary of the death of Mahatma Gandhi (India, 1869-1948), a pacifist leader who defended and promoted nonviolence and peaceful resistance to injustice and was assassinated for defending these ideas.
An education inspired by a culture of nonviolence and peace enables our students to acquire knowledge, attitudes and skills that reinforce their development as critical global citizens committed to their rights and those of others.
Peace Day, due to its general theme of non-violence, conflict resolution and coexistence, can be worked on at all educational levels from kindergarten to high school.
Similar holidays and events, festivals and interesting facts

Feast of St. Vincent in Valencia, Spain on January 22
(traditionally held mass festivities, costumed processions and a large wine festival. The holiday is celebrated in Saint Vincent and the Grenadines);

Virgin of Candelaria on February 2
(Tenerife, Spain, Mexico);

World Logistics Day on February 16
;

The beginning of the Fallas or the Festival of Fire in Valencia, Spain on February 25
(Starts on the last Sunday of February);

Día de Andalucía on February 28
(Andalusia, Spain);

Balearic Islands Day on March 1
(Spain. Día de las Islas Baleares);

Cincomarzada in Zaragoza, Spain on March 5