World Children's Football Day
World Children's Football Day is held on June 19. UN. This event in the second decade of the month June is annual.
Help us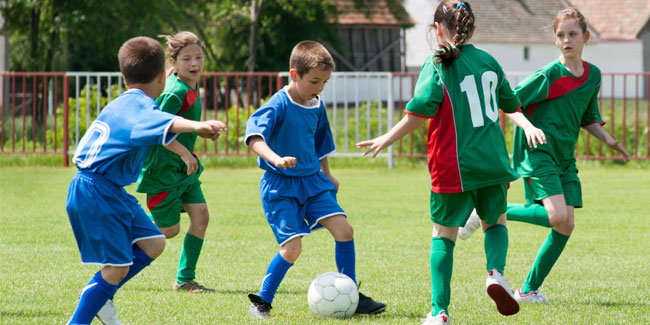 Football was first played in London's Newgate Prison. Here the prisoners whose hands had been mercilessly chopped off, invented a game where the ball could only be kicked with their feet. Built in the 12th century and demolished in 1904, the prison was extended and rebuilt many times, and remained in use for over 700 years, from 1188 to 1902.
The father of American football is Walter Camp, a famous player from Yale University who played a massive role in creating many new rules.
One of the most popular sports in the US is football, and children start playing it right from school, through college, and even at professional stadiums. The game involves a lot of passing, running, kicking, and rough collisions, but though it looks violent, it still is an excellent sport you will love!
Similar holidays and events, festivals and interesting facts

Youth Day in South Africa on June 16
;

Argentine Footballer's Day on June 22
;

Swim a Lap Day on June 24
;

Canoe Day on June 26
;

Youth Day in Belarus on June 30
(celebrated on the last Sunday in June);

Youth Day in Singapore on July 7
;

National Motor Sports Day in Argentina on July 17