Day of Chemical Industry Workers of Turkmenistan
Day of Chemical Industry Workers of Turkmenistan is held on March 31. This event in the third decade of the month March is annual.
Help us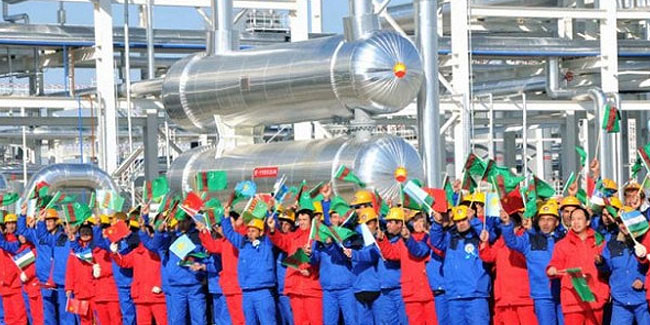 The desert of western Turkmenistan is an enormous and almost waterless expanse, but its mountainous part, which is an eastern continuation of the Caucasus Mountains, has mineral and fuel resources. The latter's deposits of oil, rock salt, and common lake salt are of great importance. Western Turkmenistan is one of the most industrially developed regions of the republic, emphasizing oil extraction and refining, chemical and mining industries, and fisheries and fish processing (along the Caspian Sea).
Turkmenistan has nine chemical plants that produce nitrogen and phosphorus fertilizers (700,000 tons per year), sulfuric and nitric acids, iodine, bromine, and mineral salts.
Similar holidays and events, festivals and interesting facts

Turkmenistan Day of Workers of the Transport and Communications Complex on March 7
;

Day of workers of migration authorities of Turkmenistan on April 17
;

Turkmen Racing Horse Festival on April 28
(celebrated on the last Sunday in April in Turkmenistan);

Constitution Day and Flag Day of Turkmenistan on May 18
(celebration of rebirth, unity and poetry of Magtymula Piragia);

Turkmen Carpet Day in Turkmenistan on May 26
(celebrated on the last Sunday in May);

Revival, Unity, and Poetry of Magtymguly Day in Turkmenistan on June 27
;

Galla Bayramy in Turkmenistan on July 21
(celebrated on the third Sunday of July);

Day of Healthcare and Medical Industry of Turkmenistan on July 21