Surgeon Day
Surgeon Day is held on September 16. Celebrated on the third Saturday of September. This event in the second decade of the month September is annual.
Help us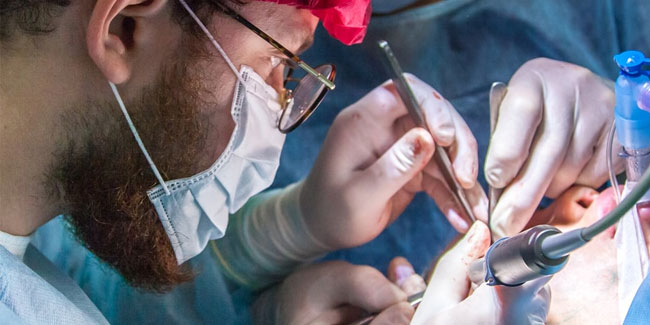 Surgeons are integral part of the medical community. Their skills and knowledge have gone a long way toward being able to extend life expectancy rates in the general population.
The surgeon is responsible for the preoperative diagnosis of the patient, for performing the operation, and for providing the patient with postoperative surgical care and treatment. The surgeon is also looked upon as the leader of the surgical team. High intellectual potential, good communication skills, courage and honesty are of paramount importance. A good surgeon should be a leader who is able to accurately assess strengths (and weaknesses) of other members of the team ultimately to the benefit of patient care.
Sushruta (c. 600 BCE) is considered as the "founding father of surgery". His period is usually placed between the period of 1200 BC - 600 BC.
How much education a surgeon requires is dependent on local licensing, regulations, and governing laws. In general, someone wishing to become a surgeon must first become a licensed medical doctor with a generalized degree. To achieve this general MD status, most jurisdictions require that a doctor have a pre-med degree in science and then an actual medical degree, although sometimes these degrees can be combined.
Similar holidays and events, festivals and interesting facts