Westland Anniversary Day in New Zealand
Westland Anniversary Day in New Zealand is held on November 27. Date for 2023. Holiday is actually the 1st of December but it is observed on the Monday closest to that date. This date can vary outside of Greymouth. This event in the third decade of the month November is annual.
Help us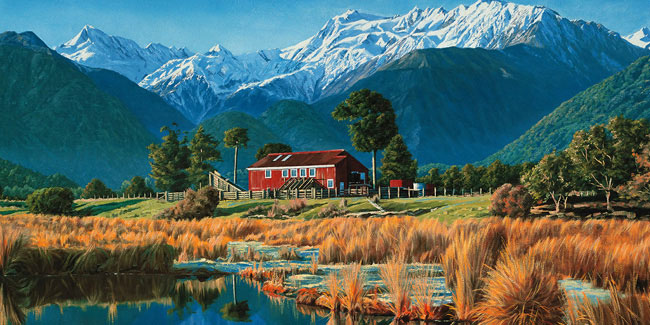 Located in West Coast, New Zealand, Westland District is home to an impressive selection of attractions and experiences, making it well worth a visit. Westland District is a territorial authority on the West Coast of New Zealand's South Island. It is administered by the Westland District Council. The district's population is 8,910 (June 2021). Recently the population has begun to grow more quickly due to "lifestyle" residents moving into the District.
Westland was originally a part of Canterbury Province, administered from Christchurch in the East coast. The booming population as a result of the gold rush, together with the difficulty of travel and communication across the Southern Alps, led first to the creation of a special Westland County, then the formal separation of Westland from Canterbury to form the short-lived Westland Province (1873–1876). Westland Province also included what is now the southern portion of Grey District with the provincial boundary at the Grey and Arnold rivers. Greymouth proper was in Westland Province, Cobden, on the north bank of the Grey River, was in Nelson Province.
Similar holidays and events, festivals and interesting facts

Cambrai Day in New Zealand on November 20
;

Chatham Islands Anniversary Day in New Zealand on November 27
(Date for 2023. Holiday is actually the 30th of November but it is observed on the Monday closest to that date);

St Barbara's Day in New Zealand on December 4
;

Boxing day in Australia on December 26
(also Anguilla, Antigua and Barbuda, Great Britain, New Zealand, Canada, Kiribati, Nauru, Botswana, Ghana, Jamaica);

The second day of New Year on January 2
(a holiday in Kazakhstan, Macedonia, Mauritius, Montenegro, New Zealand, Romania, Russia, Slovenia, Switzerland, Ukraine. New Year Holiday [Albania, Scotland], if it is a Sunday, the day moves to January 3);

National Takai Day on the Niue on January 5
(Held on the second Friday and Saturday after New Year's Day);

Wellington Anniversary Day in New Zealand on January 22
(Holiday is actually the 22nd of January but it is observed on the Monday closest to that date. Wellington Anniversary applies to the Wellington Province which includes Wellington, Whanganui, Palmerston North, Kapiti, Feilding, Levin and Masterton)