World Hearing Day
World Hearing Day is held on March 3. It is held each year to raise awareness on how to prevent deafness and hearing loss and promote ear and hearing care across the world. This event in the first decade of the month March is annual.
Help us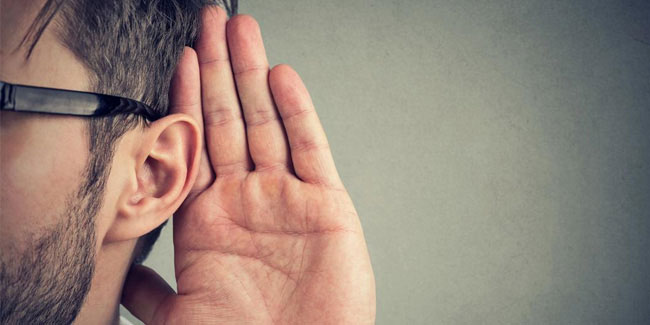 The inner ear is no larger than a pencil eraser in circumference. The eardrum moves less than a billionth of an inch in response to sound. Not all living creatures hear with ears. Snakes use jawbones, fish respond to pressure changes, and male mosquitoes use antennae.
As one of our most important senses, the ability to hear enables us to connect to the world for many very important, even vital, reasons. Most importantly, hearing connects us to people enabling us to communicate in a way that none of our other senses can achieve.
World Hearing Day has been celebrated since 2007 to raise awareness about how to prevent deafness and hearing loss. Until 2016, it was known as International Ear Day.
Similar holidays and events, festivals and interesting facts