Irritable Bowel Syndrome Awareness Month in Canada
Irritable Bowel Syndrome Awareness Month in Canada is held on April 1. Also Rosacea Awareness Month and Be a Donor Month. This event in the first decade of the month April is annual.
Help us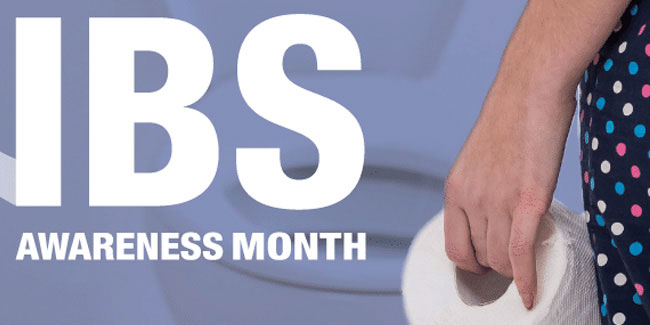 Irritable bowel syndrome (IBS) is a disorder characterized by abdominal pain or discomfort, and altered bowel habit (chronic or recurrent diarrhea, constipation, or both – either mixed or in alternation). Canada has one of the highest prevalence of irritable bowel syndrome in the world – estimated 18% vs. 11% globally. More than 70% indicate that their symptoms interfere with everyday life and 46% report missing work or school due to IBS.
There is no one answer or diagnosis that applies to all people. I suggest that you contact your family doctor and discuss your symptoms and the tests he or she might want to do.
Similar holidays and events, festivals and interesting facts