Sylwester in Poland
Sylwester in Poland is held on December 31. In many countries, New Year's Eve is celebrated at evening social gatherings, where many people dance, eat, drink alcoholic beverages, and watch or light fireworks to mark the new year. This event in the third decade of the month December is annual.
Help us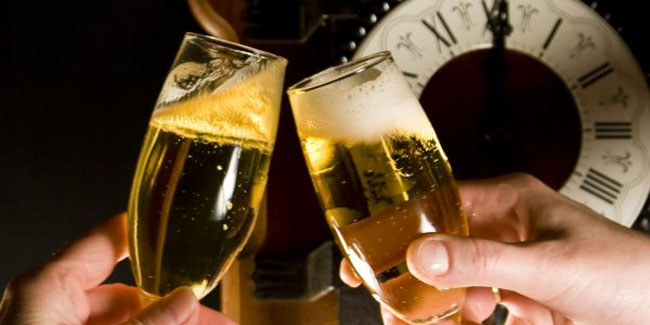 The holiday itself of bidding farewell to the old year and welcoming the new one was born only at the turn of the 20th century. Initially celebrated only in the wealthier strata of society, the custom gradually made its way into the lives of poorer people. At the beginning of the 20th century, local customs for experiencing New Year's Eve nights emerged. In Denmark, for example, one jumped off a chair at midnight, and in Spain, since 1909, one grape has been eaten with each strike of the clock. In many countries (including Poland) the traditional drink then is champagne.
New Year's Eve - the eve of the New Year, the day before the New Year - December 31 (Sylvester's name day; in the Catholic Church, as the liturgical memory of Pope Sylvester I), when the end of the old year and the beginning of the new year are celebrated, representing a time of lavish parties and balls, toasts, fireworks, firecrackers or laser shows.
It's time to start planning for New Year's Eve! You can spend this special evening away from home, enjoying the attractions of Polish cities.
Similar holidays and events, festivals and interesting facts

St. Stephen's Day on December 26
(public holiday in Alsace, Austria, Andorra, Catalonia, Croatia, the Czech Republic, Germany, Hong Kong, Italy, Ireland, Luxembourg, Poland, Slovakia and Switzerland);

Second day of Christmas on December 26
(Western Christianity. Public holiday in the Netherlands, Poland, Norway);

Grandmother's Day in Poland on January 21
;

Grandfather's Day in Poland on January 22
;

The bird wedding on January 25
(is an annual custom known in some European regions, but especially in the Sorbs in Lusatia. Here it is called Lower Sorbian Ptaškowa swajźba and Upper Sorbian Ptači kwas);

Penitentiary Service Day in Poland on February 8
(Prison service was established in 1919 and a Polish prison designated on February 8 (from 2011) pursuant to the Act on the Prison Service of April 9, 2010);

Day of help to forest animals in Poland on February 11