World Orangutan Day
World Orangutan Day is held on August 19. This event in the second decade of the month August is annual.
Help us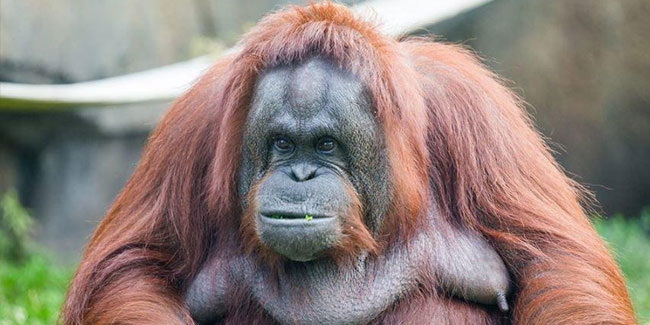 Happy World Orangutan Day! World Orangutan Events founded International Orangutan Day (which at one time was called World Orangutan Day) as a way to promote conservation and welfare. The organization also oversees Orangutan Caring Week, held in November of each year. This event is to help encourage the public to take action in preserving this amazing species.
From 1992-2000, the population of the Sumatran orangutan is considered to have declined by more than 50%. Its relative, the Bornean orangutan population fell nearly 43 percent in the past decade, from 35,000 in 1996 to 20,000 in 2006. Since these studies were done, deforestation rates have continued to climb which means the actual populations could be well below these.
We humans share nearly 97% of the same DNA with orangutans, making them one of our closest relatives after apes.
Similar holidays and events, festivals and interesting facts

Arbor Day in Pakistan on August 18
;

Forest Fire Prevention Day in Argentina on August 18
;

World Photo Day on August 19
(Founded in 2009 by Australian photographer Korske Ara. The date was chosen to honor the day the French government acquired a patent for the daguerreotype, an early photographic process);

World Mosquito Day on August 20
(in memory of the discovery of the British doctor Sir Ronald Ross, which he made in 1897. He was able to establish that it is female mosquitoes that transmit malaria between humans);

World French Fries Day on August 20
;

International Day of Remembrance and Tribute to the Victims of Terrorism on August 21
(adopted by the UN on October 27, 2017);

National Take Your Cat to the Vet Day in US on August 22
;

International Day of Remembrance for Victims of Violence Due to Religion or Belief on August 22
(International Day Commemorating the Victims of Acts of Violence Based on Religion or Belief - established since May 28, 2019 - UN A/RES/73/296);

International Folklore Day on August 22
;

International Booktuber's Day on August 22
;

Ecological Debt Day on August 22
(It started in 1987... The New Economics Foundation calculates the calendar day of Ecological Debt Day by using the following formula: [world biocapacity/world ecological footprint] x 365)