National Tempura Day in USA
National Tempura Day in USA is held on January 7. This event in the first decade of the month January is annual.
Help us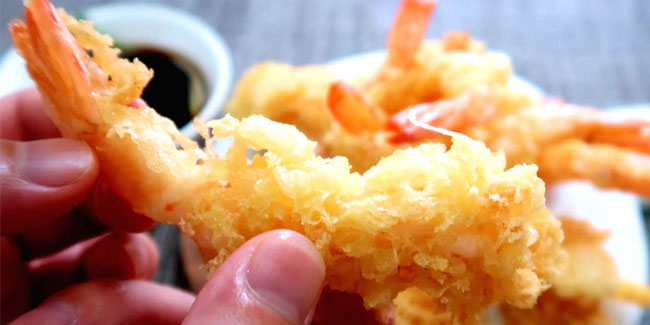 Tempura is a Japanese dish of seafood or vegetables that have been battered and deep fried. The recipe for tempura was introduced to Japan by Portuguese Jesuit missionaries particularly active in the city of Nagasaki also founded by the Portuguese, during the sixteenth century (1549).
The concept of batter frying was brought by the Portuguese, along with Catholicism. The word "Tempura" derived from the Latin word of "Tempora", which refers to "The Ember Days (quattuor anni tempora)", when Catholics refrain from eating meat.
The original dish has disappeared, but it was a meal meant for Lent, when many Christian denominations are forbidden to eat meat. In fact, the name tempura comes from the Latin ad tempora cuaresme, which means 'in the time of Lent.
Similar holidays and events, festivals and interesting facts

National Shortbread Day and National Bean Day in USA on January 6
;

Epiphany Cake in Germany on January 6
;

National Bean Day in USA on January 6
;

Apple Tree Day on January 6
;

National English Toffee Day in USA on January 8
;

National Cassoulet Day and National Apricot Day in United States on January 9
;

Bittersweet Chocolate Day on January 10