National Cereal Day and Crown Roast of Pork Day in USA
National Cereal Day and Crown Roast of Pork Day in USA is held on March 7. This event in the first decade of the month March is annual.
Help us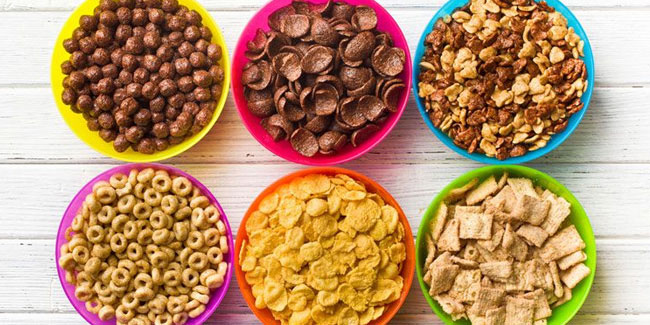 The word cereal derives from Ceres, the name of the Roman goddess of harvest and agriculture. Grains are traditionally called corn in the United Kingdom, though that word became specified for maize in the United States, Canada, New Zealand, and Australia.
50 percent of Americans start their days with cereal. Granula wasn't much like the cereal we eat today. The first manufactured breakfast cereal, it was developed in 1863 by a doctor and health reformer named James Caleb Jackson.
A crown roast is made by forming a regular bone-in pork loin—that's the big muscle that runs along the back of the pig—into a circle, with the ribs pointed skyward. In order to do this with a single rack (about 10 ribs), you need to cut into the spaces between the ribs so that they can splay out a bit. This versatile cut of meat is best for quick roasting, broiling, grilling, sautéing, and braising. Keyword here is quick. By itself, it's a mild-tasting meat. So think of it as a blank but juicy canvas for sauces, rubs, and marinades.
Similar holidays and events, festivals and interesting facts

National Oreo Cookie Day or White Chocolate Cheesecake Day in USA on March 6
;
National Frozen Food Day in USA on March 6
;

National French Onion Soup Day on March 8
;

National Peanut Cluster Day in USA on March 8
;

International Women's Collaboration Brew Day on March 8
;

National Meatball Day and National Crab / Crabmeat Day in USA on March 9
;

Tortilla Day or Saint Joan's Day in Spain on March 9