National Cotton Candy Day in USA
National Cotton Candy Day in USA is held on December 7. This event in the first decade of the month December is annual.
Help us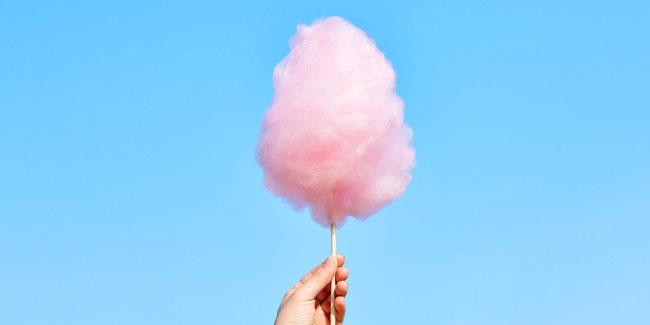 Joseph Lascaux, a dentist from New Orleans, Louisiana, invented a similar cotton candy machine in 1921. His patent named the sweet confection "cotton candy", eventually overtaking the name "fairy floss", although it retains this name in Australia.
In 1897, a dentist in Nashville, Tennessee named Dr. William Morrison and a candy maker named John C. Wharton got together and invented a device that melted crystallized sugar and blew it through a fine screen, which would create the threads of cotton candy.
They then packaged the threads in small, wood boxes. The two creators introduced their machine and the cotton candy at the 1904 St. Louis Fair and sold thousands of boxes of cotton candy. At the time, it was not known as cotton candy but rather, fairy floss.
Later on, in 1921, another dentist by the name of Dr. Josef Lascaux in New Orleans improved the design of the machine and he trademarked the name "Cotton Candy."
Similar holidays and events, festivals and interesting facts

National Gazpacho Day, National Microwave Oven Day and National "Cook for Christmas" Day in USA on December 6
;

Ferry Floss Day in Great Britain on December 7
;

National Brownie Day in USA on December 8
;

National Concha Day in USA on December 8
;

Fiesta de la Aceituna in Martos on December 8
;

National Pastry Day in USA on December 9
;

Mariscada Day in Spain on December 9