National Sandwich Day in USA
National Sandwich Day in USA is held on November 3. This event in the first decade of the month November is annual.
Help us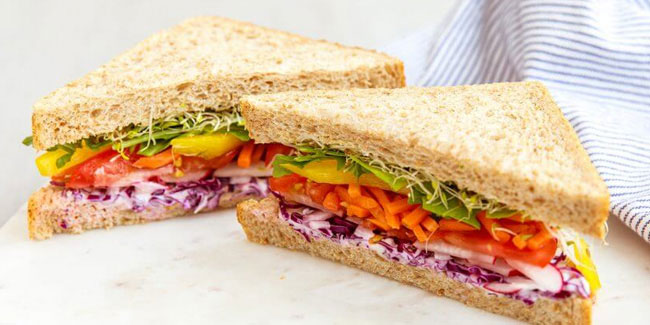 According to history, the sandwich we know and love today was created in 1762 in England. The sandwich is named after John Montagu (1718-92), the 4th Earl of Sandwich, who started a craze for eating beef between two slices of toast. Montagu was known for being a problematic gambler, spending hours upon hours at the card table. The first recorded use of the word 'Sandwich' (with a capital S), was in 1762 by Edward Gibbon writing of the Beef Steak Club in London.
To commemorate the birth of the world's first sandwich-maker, November 3 is now National Sandwich Day!
According to the U.S. Department of Agriculture, a sandwich consists of 35% cooked meat and more than 50% bread. Peanut butter and jelly sandwiches were once luxury food only the rich could eat. Elvis Presley flew back and forth to Denver to buy a Fool's Gold sandwich with 8,000 calories.
Similar holidays and events, festivals and interesting facts

National Deviled Egg Day in USA on November 2
;

Men Make Dinner Day on November 2
(celebrated on the first Thursday of November);

World Sandwich Day on November 3
;

National Bison Day in United States on November 4
(Date for 2023. Celebrated on the first Saturday in November);

National Candy Day in USA on November 4
;

National Chinese Take-out Day in USA on November 5
;

National Doughnut Day II in USA on November 5