US Date Nut Bread Day
US Date Nut Bread Day is held on December 22. This event in the third decade of the month December is annual.
Help us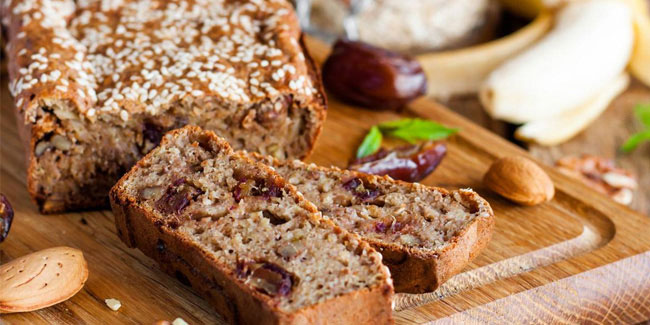 Dates are the fruit of Date Palm grown in many parts of the world. Date Nut Bread can be stored well wrapped at room temperature for 2-3 days, or can be kept well wrapped in the fridge for 5-7 days. You can also freeze up to 2 months. Date nuts provide nutrients, and it is an excellent source of dietary potassium.
National Date Nut Bread Day, celebrated on December 22, is a baker's delight. Incidentally, some sources suggest that the day is also celebrated on September 8.
Believed to have originated around Iraq, dates have been a staple food of the Middle East and Indus Valley for thousands of years. They have been cultivated since ancient times, from Mesopotamia to prehistoric Egypt, possibly as early as 4000 BC.
In 1765, the Spanish introduced dates to Mexico and California.
Several studies have shown that those who consume nuts regularly are less likely to suffer from coronary heart disease. It was in 1993 that nuts were first linked to protection against coronary heart disease. Since then, many clinical trials have found that consumption of various nuts, such as almonds and walnuts, can reduce serum LDL cholesterol concentrations.
Similar holidays and events, festivals and interesting facts

National French Fried Shrimp Day in USA on December 21
;

Night of the Radishes on December 23
(Oaxaca City, Mexico);

National Bake Day and National Pfeffernuesse Day in USA on December 23
;
National Egg Nog Day in USA on December 24
;

Feast of the Seven Fishes on December 24
;

Pumpkin Pie Day and National "Kiss the Cook" Day in USA on December 25
;

National Candy Cane Day in USA on December 26