National Candy Cane Day in USA
National Candy Cane Day in USA is held on December 26. This event in the third decade of the month december is annual.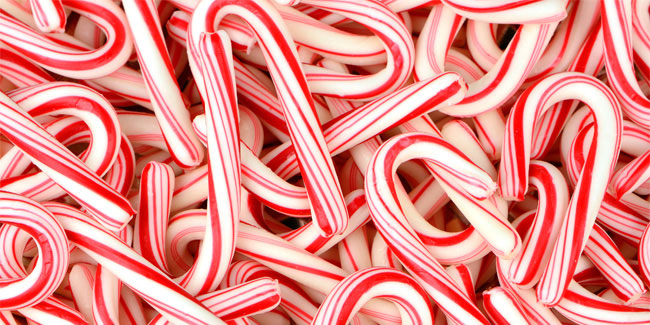 It is traditionally white with red stripes and flavored with peppermint, but they also come in a variety of other flavors and colors.
A candy cane is a cane-shaped stick candy often associated with Christmastide, as well as Saint Nicholas Day.
Legend has it that the candy cane dates back to 1670, when the choirmaster at the Cologne Cathedral in Germany handed out sugar sticks among his young singers to keep them quiet during the Living Creche ceremony. In honor of the occasion, he bent the candies into shepherds' crooks.
In fact, according to the National Confectioners Association, candy canes are the No. 1-selling non-chocolate candy during the month of December, with 90 percent of the red and white striped treats sold between Thanksgiving and Christmas.
Similar events