Tin Can Day
Tin Can Day is held on January 19. Peter Durand patented the tin can in 1810. This event in the second decade of the month January is annual.
Help us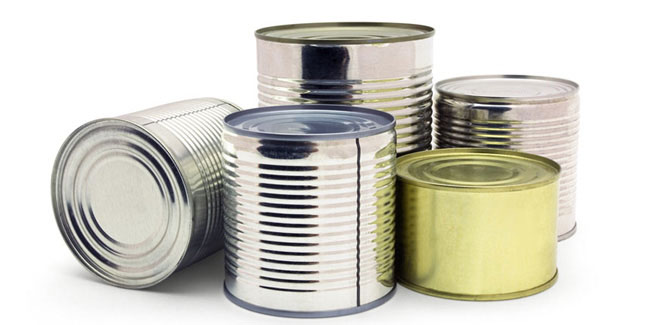 Tin cans are containers most commonly used in commercial production, to package or store items like food or other products. Patented in 1810 by Peter Durand, a British merchant, the Tin Can has been a way to store perishable foods for over 200 years. The Tin Can was not patented until 1825 by Daggett and Kensett in the United States, and it would be another 33 years until Ezra Warner would invent the can opener in 1858.
Tin cans are measured by a variety of formats, from net weight, volume and size, often varying by country. The shape of a tin can is most commonly cylindrical, although round-edged prisms are also available; and they generally feature a rim on the top, and sometimes bottom edge, as well as a label, that is usually either printed or glued on.
Tin can walls often have one or more ridges or indents circling the can, giving a corrugated look, and these are designed to add strength to the can, and they can also sometimes be found on the top and base.
Similar holidays and events, festivals and interesting facts

Thesaurus Day on January 18
(It is celebrated every year on January 18th, which is the birthday of the author of Roget's Thesaurus, Peter Roget. Peter Roget was born on January 18th in 1779);

Winnie the Pooh Day on January 18
(This day was created to celebrate the birth of A.A .Milne in 1882);

Festival Internazionale del circo di Montecarlo on January 19
(Usually held in December);

Camcorder Day on January 20
(On this date in 1982, the camcorder was first introduced into the public marketplace by Sony Electronics);

National Answer Your Cats Questions Day on January 22
;

Celebration Of Life Day on January 22
;

Handwriting Day on January 23
(The day was basically started by the Writing Instrument Manufacturers Association in 1977);

Measure Your Feet Day on January 23