Beer Can Appreciation Day
Beer Can Appreciation Day is held on January 24. This tradition was first started in 1935, and on the heels of it came a never ending parade of varieties of labelling. This event in the third decade of the month January is annual.
Help us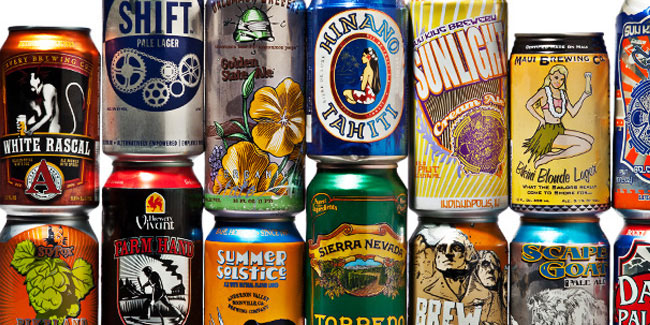 Beer is one of the oldest beverages in the world, dating back to 5000BC! Beer cans are the most recycled packaging materials on earth. Beer cans chill down faster than bottles. Beer cans were first invented in 1935. Krueger's Finest and Krueger's Cream Ale were first sold in cans in Richmond, Virginia. Krueger had been brewing beer since the mid-1800s, but had suffered from the Prohibition and worker strikes.
Beer cans are preferred by most brewers because they help keep out two of beer's worst enemies: light and oxygen. The design of a can has minimal space between the lid and the beer, helping to reduce the amount of oxygen inside. On top of the geometry, cans provide 100% protection against light. Humans all over the world consume 50 billion gallons of beer each year.
The Czech Republic was the first country ever to have a beer museum.
Similar holidays and events, festivals and interesting facts

National Lager Day in USA on December 10
;

Beer Day in Iceland on March 1
(marked the end of beer prohibition in 1989. Bjórdagurinn or Bjordagur);

National Caramel Popcorn Day and New Beer's Eve in United States on April 6
;

National Beer Day and National Coffee Cake Day in United States on April 7
;

German Beer Day in Germany on April 23
;

National Roast Leg of Lamb Day and National Homebrew Day in USA on May 7
;

National Beer Day in United Kingdom on June 15