Western Monarch Day
Western Monarch Day is held on February 5. This event in the first decade of the month february is annual.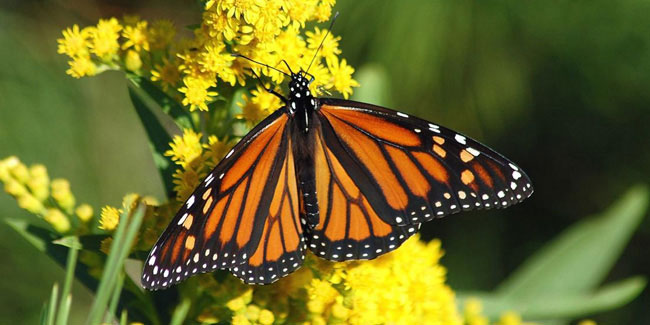 The large and brilliantly-colored monarch butterfly is among the most easily recognizable of the butterfly species that call North America home. They have two sets of wings and a wingspan of three to four inches (7 to 10 centimeters). Their wings are a deep orange with black borders and veins, and white spots along the edges. The underside of the wings is pale orange. Male monarchs have two black spots in the center of their hind wings, which females lack. These spots are scent glands that help males attract female mates. Females have thicker wing veins than males. The butterfly's body is black with white markings.
Monarch butterflies are found across North America wherever suitable feeding, breeding, and overwintering habitat exists. There are populations of monarchs in Hawaii, Puerto Rico, and some islands of the Caribbean, as well as in New Zealand.
Monarchs (Danaus plexippus plexippus) leave overwintering sites in February and March and typically reach the northern limit of their North American range in early to mid-June.
Similar events