Ford Mustang Day
Ford Mustang Day is held on April 17. The Ford Mustang was first introduced to the world in April of 1964. This event in the second decade of the month April is annual.
Help us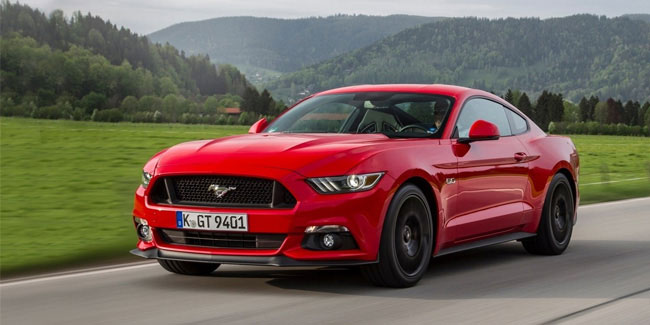 As a classic that has penetrated American culture, TV, and movies, this car isn't going anywhere. 22,000 Mustangs were sold on the first day. The first Mustang, a convertible model, was meant to be used exclusively for a dealership tour.
One name Ford strongly considered was the Cougar. Eventually the powers that be at Ford came to an agreement and decided on the name Mustang and the rest is history. Designer John Najjar claims that he first pitched the name Mustang after the WWII P-51 fighter plane, but when he presented the idea, it got rejected. The commonly recognized horse logo on the Mustang took many forms before the release of the car. The Mustang created the category of the 'pony' car, a reference to its distinctive horse logo.
Similar holidays and events, festivals and interesting facts

Foursquare Day on April 16
;

Wear Your Pajamas To Work Day on April 16
;

National Tickle Day in USA on April 16
;

Bat Appreciation Day on April 17
;

Blah Blah Blah Day on April 17
(is the opportunity to stop procrastinating and get to grips with all those stalled projects and broken promises right now);

Haiku Poetry Day on April 17
;

Kickball Day on April 17
;

World Amateur Radio Day on April 18
(Every April 18, radio amateurs worldwide take to the airwaves in celebration of World Amateur Radio Day. It was on that day in 1925 that the International Amateur Radio Union was formed in Paris);

International Pizza Cake Day on April 18
;

Pet Owners Independence Day on April 18
;

High Five Day on April 18
;

National Velociraptor Awareness Day in USA on April 18