Bathtub Party Day
Bathtub Party Day is held on December 5. This event in the first decade of the month December is annual.
Help us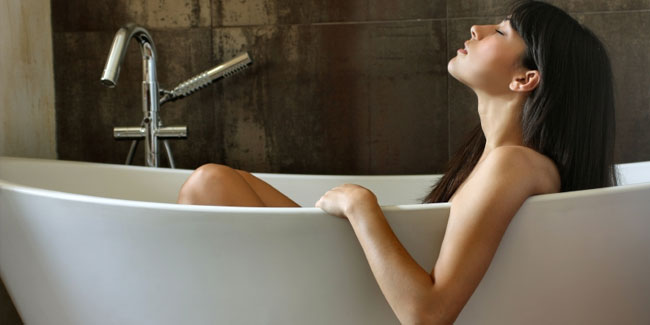 A bathtub party sounds suspiciously like a crowded affair, but it doesn't have to be. The physics of displacement was discovered by Archimedes while he was soaking in a bathtub. Bathtub Gin received its name as the bottles were too tall to be topped up with water from a sink so they will filled in the tub and the gin was even sometimes distilled and fermented in a tub.
As well as helping us to relax, there are a number of health benefits associated with bathing in hot water. This makes bathing an ideal option for those who need to improve blood circulation or want to de-stress. Bathtub Party Day encourages us all to skip the ordinary shower and linger in the tub instead, add some suds to the tub and pamper yourself. Observe safety measures and sobriety!
Similar holidays and events, festivals and interesting facts

Wear Brown Shoes Day on December 4
;

Santa's List Day on December 4
;

National Sock Day in USA on December 4
;

International Ninja Day on December 5
;

Unofficial Bathtub Party Day on December 5
;

Day of the Ninja on December 5
(unofficial);

Mitten Tree Day on December 6
;

Put on Your Own Shoes Day on December 6