Violin Day
Violin Day is held on December 13. This event in the second decade of the month December is annual.
Help us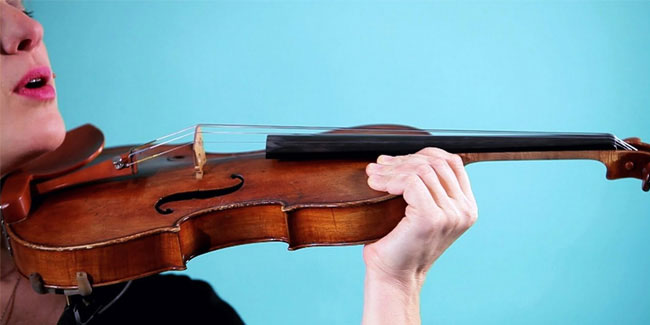 The modern violin has been around for roughly 500 years. A distinctive feature of a violin body is its hourglass-like shape and the arching of its top and back. The hourglass shape comprises two upper bouts, two lower bouts, and two concave C-bouts at the waist, providing clearance for the bow. Violins are made by 70 different pieces of wood put together to form the modern violin. Violins are typically comprised of spruce or maple wood.
The oldest existing violin, built by Andrea Amati. Compared to its ancestors, the violin is in a class by itself in terms of completeness. In addition, it was not improved gradually over time, but appeared in its current form suddenly around 1550.
The most expensive violin in the world was made by Giuseppe Guarneri in 1741 at $18 million.
Similar holidays and events, festivals and interesting facts

Dance of Los Mantudos Day in honor of Our Lady of Guadalupe in León, Nicaragua on December 12
;

International Rush Day on December 21
(unofficial celebration of fans of the musical group);

Takanakuy on December 25
(Chumbivilcas Province, Peru);

Pop Music Chart Day on January 4
;

National Festival of Chacarera in Argentina on January 7
(Held two days at the end of the first week of January. Festival of the santiagueña folkloric music with the participation of renown artists);

Composers Day in Mexico on January 15
(unofficially celebrated since 1965, officially since 1983);

National Charango Day in Bolivia on January 15