World Handshake Day
World Handshake Day is held on June 21. This event in the third decade of the month June is annual.
Help us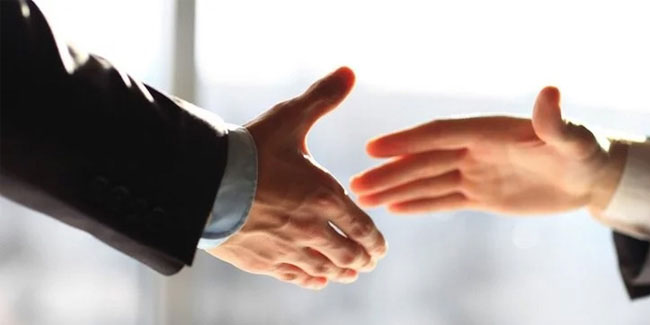 The handshake may have originated in prehistory as a demonstration of peaceful intent, since it shows that the hand holds no weapon. Another possibility is that it originated as a symbolic gesture of mutual commitment to an oath or promise: two hands clasping each other represents the sealing of a bond.
Historians believe that the modern handshake is at least 3,000 years old, based on a relief from the ninth century BCE, which depicts King Marduk-Zakir-Shumi I of Babylonia shaking hands to forge an alliance with the Assyrian King Shalmaneser III.
World Handshake day is on June 21 and is a day designated to celebrate the tradition of handshakes and their many benefits. Handshakes are a sign of trust, respect, and friendship and have been used for centuries as a way to greet someone or seal a deal.
Similar holidays and events, festivals and interesting facts