Seeing Eye Guide Dog Birthday
Seeing Eye Guide Dog Birthday is held on January 29. 1929. This event in the third decade of the month January is annual.
Help us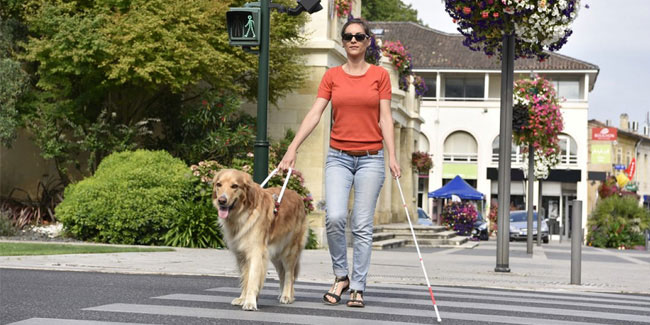 They are not such a recent invention. Literature, artwork, engravings and woodcuts have led historians to believe that service animals date back at least to the mid-16th century. However, the first systematic attempt to train dogs to aid blind people came around 1780 at 'Les Quinze-Vingts' hospital for the blind in Paris. Despite that, it was only really in the early-mid 1900's that guide dog training institutions became more prevalent, enabling far greater accessibility.
Systematic training of guide dogs originated in Germany during World War I to aid blinded veterans. Seeing Eye dog, a moniker often used synonymously with guide dog, refers to a guide dog trained by The Seeing Eye, Inc., of Morristown, New Jersey, which was founded in 1929.
The average working life for a Seeing Eye dog is 7 - 8 years. Many Seeing Eye dogs have lived and worked to the ages of 10 or 11.
Similar holidays and events, festivals and interesting facts