National Walk Your Dog Day in US
National Walk Your Dog Day in US is held on October 1. This event in the first decade of the month October is annual.
Help us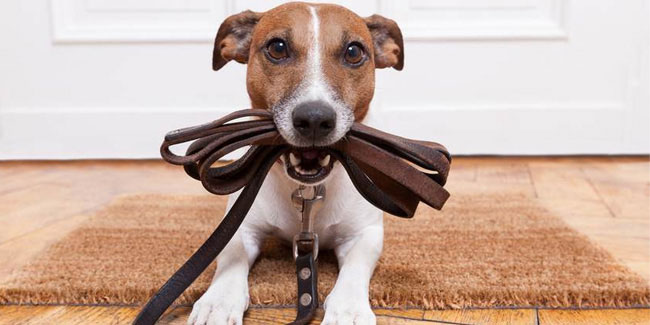 People who walk their dogs are typically more physically active in other ways like biking, swimming or surfing. You may walk 28 percent faster with a dog than alone but only 4 percent faster if you walk with another person. Dogs are the perfect walking buddies and don't come up with excuses to skip a workout.
Walks are great physical exercise, but they're also a great way to keep our dogs mentally stimulated. Since most of our dogs stay at home while we work their walk represents the one time of day they get to go out and explore. Make it more exciting and enjoyable for them by letting them sniff and check things out.
Similar holidays and events, festivals and interesting facts

Dogs in Politics Day on September 23
;

National Black Dog Day n US on October 1
;

National Walk Your Dog Week in US on October 1
(First Week of October);

National Fire Pup Day in US on October 1
;

Mame shiba Day in Japan on October 2
;

National Pit Bull Awareness Day in USA on October 27
;

National Cook for Your Pets Day in US on November 1
;

Dog Day in Japan on November 1
(Inu No Hi)