Dogs in Politics Day
Dogs in Politics Day is held on September 23. This event in the third decade of the month September is annual.
Help us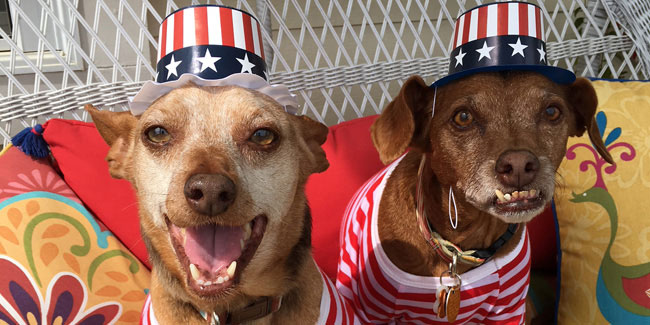 What are dogs in politics? It stems from the generic use of the term to mean a small and seemingly unimportant entity (the tail) controls a bigger, more important one (the dog). It is usually used by a politician when they are in a scandal, in hopes that people forget about the scandal and focus on the more important issue.
The Checkers speech or Fund speech was a speech delivered on September 23, 1952, by California Senator Richard Nixon, six weeks before the 1952 United States presidential election, in which he was the Republican candidate for Vice President. Nixon had been accused of irregularities related to a fund established by his backers to reimburse him for his political expenses. His place on the Republican ticket was in question, so he flew to Los Angeles and gave a half-hour television speech in which he defended himself, attacked his opponents, and urged the audience to contact the Republican National Committee (RNC). to tell you if you should stay on the ticket. During the speech, he stated that he intended to keep one gift, regardless of the outcome: a black and white Cocker Spaniel that his children had named Ladies, thus giving the address his popular name.
Similar holidays and events, festivals and interesting facts

National Dog Week in USA on September 22
(Last Full Week of September);

National Deaf Dog Awareness Week in US on September 22
(Last Full Week in September);

National Walk Your Dog Day in US on October 1
;

National Black Dog Day n US on October 1
;

National Walk Your Dog Week in US on October 1
(First Week of October);

National Fire Pup Day in US on October 1
;

Mame shiba Day in Japan on October 2