National Housewife's Day in USA
National Housewife's Day in USA is held on November 3. This event in the first decade of the month November is annual.
Help us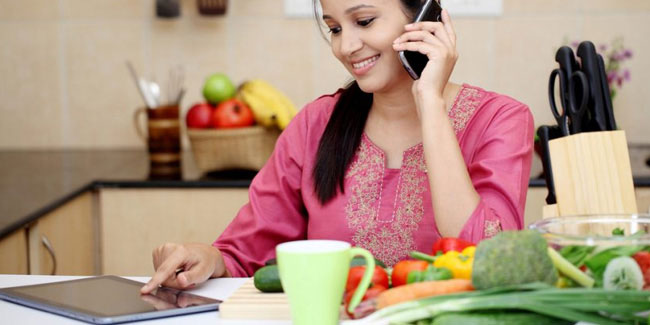 National Housewife's Day celebrates their ingenuity and persistence in performing the complex tasks of home management.
A housewife is a woman whose work is running or managing her family's home — housekeeping, which includes caring for her children; cleaning and maintaining the home; making, buying and/or mending clothes for the family; buying, cooking, and storing food for the family; buying goods that the family needs for everyday life; partially or solely managing the family budget; — and who is not employed outside the home (a career woman).
A housewife in the 1950s wouldn't go to just one store, but would have to go to several shops, including the butcher, green grocer, grocer, baker, and the dairy. Housekeeping Monthly 1955 issue ran The Good Wife's Guide, detailing how a woman should run a home and treat her husband - stating: "A good wife always knows her place." According to Salary.com, the average nonworking housewife in the U.S. in 2014 spent 94 hours a week working at jobs in the home that would earn a salary of $113,568.
Similar holidays and events, festivals and interesting facts

Traffic Directors Day on November 2
;

International Project Management Day on November 2
(IPM Day is always the first Thursday in November);

Men Make Dinner Day on November 2
(celebrated on the first Thursday of November);

Look for Circles Day on November 2
;

National Medical Science Liaison Awareness and Appreciation Day in USA on November 3
;

International Jeweler and Watchmaker Day on November 3
;

Medical Radiation Technologist Week in Canada on November 4
(November 4 to 11);

Community Service Day in Dominica on November 4
;

International Marketing Day on November 4
;

Use Your Common Sense Day on November 4
;

King Tut Day on November 4
(He became the ruler of Egypt at the age of 9 and died at the age of 19. On November 4, 1922, his tomb was opened, and what was found there was almost intact.)