Heribert von Köln in Germany
Heribert von Köln in Germany is held on March 16. German Archbishop, from 999 to 1021 was Archbishop of the Cologne Archdiocese. This event in the second decade of the month March is annual.
Help us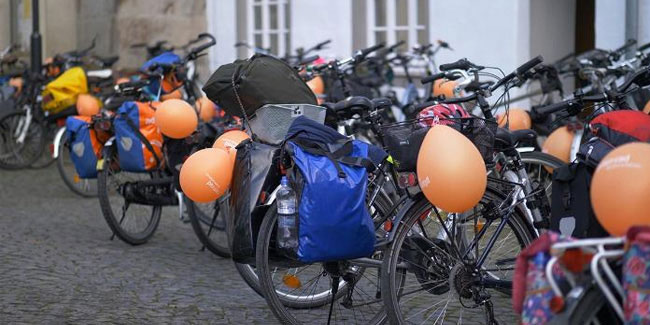 Born around 970 AD in Worms. Appointed Archbishop of Cologne on 9 July 999 AD. Died on 16 March 1021 in Cologne. Burial in the abbey he founded in Deutz. Memorial Day on March 16; also in the Archdiocese of Cologne on August 30 (collection of bones on August 30, 1147). From March 14, 2021 to March 16, 2022, the Catholic Church in Cologne will be celebrating the commemorative year "1000 years of Heribert von Köln" under the motto "Justice. Power. Peace. 1000 years of Heribert of Cologne". Because Heribert used his power as archbishop specifically for justice and peace.
Similar holidays and events, festivals and interesting facts

World Riesling Day on March 13
(The First Annual Riesling Birthday was celebrated in 2019);

German Beer Day in Germany on April 23
;

Arbor Day in Germany on April 25
;

Parental Alienation Awareness Day on April 25
(Parental alienation is a problem that most people don't know about. It is child abuse and needs to be stopped.);

Tertullian Day on April 26
(was a prolific early Christian author from Carthage in the Roman province of Africa. Of Berber origin he was the first Christian author to produce an extensive corpus of Latin Christian literature. Tertullian has been called "the father of Latin Christianity" and "the founder of Western theology.");

Töchter-Tag or Daughter's Day in Hamburg, Germany on April 26
(The Youth Education Association became the initiator in Hamburg. The idea is to introduce girls to technical professions);

Game Designers' Day on April 27