International Day Against Sexual Exploitation
International Day Against Sexual Exploitation is held on March 4. This event in the first decade of the month March is annual.
Help us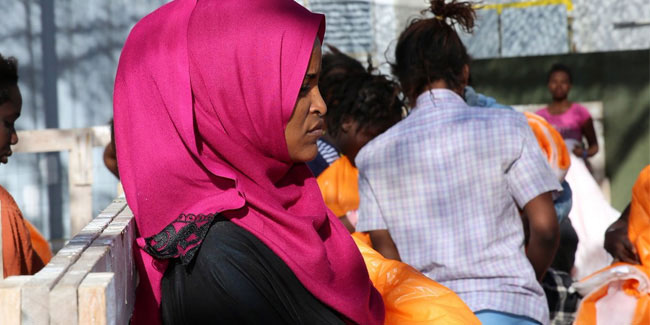 World Day against Sexual Exploitation has been celebrated since 2009. Created at the initiative of the non-governmental organization l'ONG GIPF - Groupe International de Paroles de Femmes.
Sexual exploitation involves a person profiting from the use of another person's body in a sexual manner in order to benefit (financially or otherwise). In general, the perpetrator of sexual exploitation takes advantage of their victim's vulnerable or dependent state, including addictions to drugs or alcohol.
For example exploited young people are at increased risk of rape, sexual assault, physical violence, sexually transmitted infections, trafficking and pressure to use drugs and alcohol. Exploitation can impact on every aspect of a child/young person's life, such as: Physical and mental health. Education and training.
As part of PRSEAH's work, a new WHO policy on protection against sexual exploitation and abuse is being developed, as well as guidance for the public on how to report as well as guidance for persons affected. This will be issued in due course.
Similar holidays and events, festivals and interesting facts

World Butt Day on March 3
(The idea for the holiday belongs to Kara Kitty Blair, Rae Woodbuns, Melissa Benzinger in 2012);

World Hearing Day on March 3
(is held each year to raise awareness on how to prevent deafness and hearing loss and promote ear and hearing care across the world);

World Birth Defects Day on March 3
;

World Obesity Day on March 4
(The first World Obesity Day took place in 2015);

International Scrapbooking Industry Day on March 4
;
World Engineering Day on March 4
(anniversary of the founding of the World Federation of Engineering Organizations - WFEO, in 1968);

World Tennis Day on March 4
(International Tennis Federation);

European Surveying and Geoinformation Day on March 5
(and European Expert Geometer Day);

World Energy Efficiency Day on March 5
(This international event takes place in order to raise awareness of the rational use of energy)