European Day of Remembrance for the Victims of Terrorism
European Day of Remembrance for the Victims of Terrorism is held on March 11. Commemorating the terrorist attacks in Madrid on March 11, 2004, which killed 191 people. This event in the second decade of the month March is annual.
Help us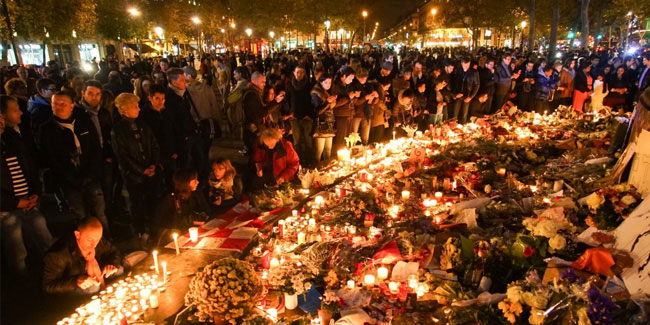 Established to commemorate the Madrid bombings of 11 March 2004, the annual Remembrance Day is devoted to remembering all those who lost their lives or loved ones to terror, irrespective of whether those terrorist attacks took place inside the EU or beyond its borders. The 2004 Madrid attack is part of a long strain of terrorist actions inspired by various extremist ideologies impacting innocent people as victims.
Terrorism is defined in the Oxford Dictionary as "the unlawful use of violence and intimidation, especially against civilians, in the pursuit of political aims." The key problem is that terrorism is difficult to distinguish from other forms of political violence and violent crime, such as state-based armed conflict, non-state conflict, one-sided violence, hate crime, and homicide. The lines between these different forms of violence are often blurry.
Similar holidays and events, festivals and interesting facts

Global Economics Day on March 10
(Date in 2023. Celebrated at the International Business Festival [10-11 March, 2022], which takes place in Liverpool, UK every two years. The 2018 Festival celebrated and supported business, through unmissable conferences, seminars and bespoke business brokerage meetings at Exhibition Centre Liverpool for three weeks, bringing a world of business to anticipated crowds of thousands of delegates.The Festival hosted more than 100 individual events organized to promote economic stability and opportunities in a changing world and demonstrate the potential of the international market.);

International Bagpipe Day on March 10
;

The International Day of Awesomeness on March 10
;

Global day of prayer for Burma on March 10
;

International Women Judges' Day on March 10
;

International Mario Brothers Day on March 10
;

World Plumber's Day on March 11
(initiated by the World Plumbing Council);

World Salt Awareness Week on March 11
;

World Glaucoma Week on March 11
(March 11 to 17);

World Day Against Cyber Censorship on March 12
(requested by Reporters Without Borders and Amnesty International in 2009);

Global Brain Awareness Week on March 12
(March 12 to 18);

International Twitter Day on March 12