Day of lies in Brazil and Portugal
Day of lies in Brazil and Portugal is held on April 1. Dia da lieira. This event in the first decade of the month April is annual.
Help us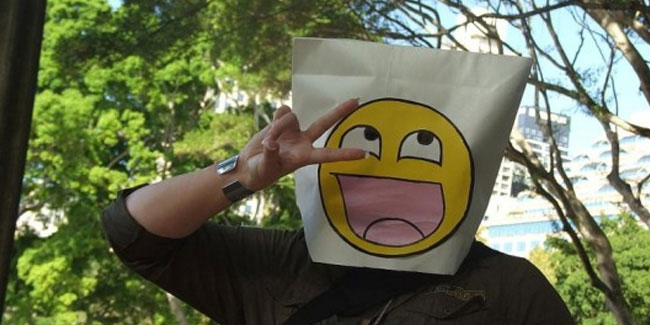 April Fools' Day, also known as International Prank Day, is very similar to the festivity of the Day of the Holy Innocents that is commemorated on December 28th in Spain and Latin America.
The idea is to play pranks on people so that they fall for them as innocent or gullible. Currently the most common way to play these tricks is to spread fake news on the Internet, especially in social networks, so that people share it or give their opinion, as if it were true. And they are true in the minds of these poor innocents.
In case you did not know, in the mid-sixteenth century the New Year was celebrated from March 25 to April 1, but through a decree of Roussillon, the king established that the New Year's holiday will be moved to January 1.
Legend has it that despite the king's approval of this decree, many regions of France, as well as the American Protestant colonies, took a long time to learn of the date change and continued to celebrate New Year's during the week of March 25 to April 1, which is why they were labeled as fools. Years later, the Americans decided to turn history on its head and established April 1st as April Fools' Day, a date on which gifts are still given but as a prank.
Similar holidays and events, festivals and interesting facts

International Colour Day on March 21
(The adoption of an international day of colour was proposed in 2008 by the Portuguese Color Association, whose president, Maria Joao Durao, presented the idea to the International Colour Association. The proposal was agreed in 2009 among the members of this society, which is composed of national associations and members representing more than 30 countries);

Tree Planting Day in Belgium, Italy, Lesotho, Portugal on March 21
;

Arbor Day in Portugal on March 21
;

National Coffee Day in Portugal on April 14
;

Carnations Revolution Day and Freedom Day in Portugal on April 25
;

May Crownings or the Virgin Mary Month on May 1
(Catholic Church tradition);

Lusophone Culture Day or World Portuguese Language Day on May 5
(Community of Portuguese Language Countries);

Mother's Day in Hong Kong on May 5
(also Hungary, Lithuania, Mozambique, Portugal, Spain, Romania; celebrated on the first Sunday in May)