Oklahoma Day
Oklahoma Day is held on April 22. 1889. This event in the third decade of the month April is annual.
Help us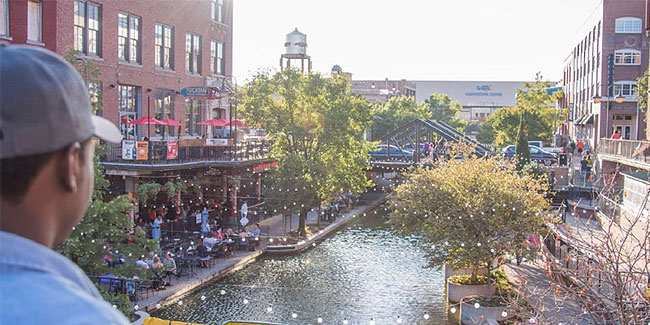 The word "Oklahoma" comes from two Choctaw Indian words meaning "red man." More American Indian tribes are headquartered in Oklahoma than in any other state, and 39 of those are federally recognized nations.
The world's first parking meter was installed in Oklahoma City on July 16, 1935.
Oklahoma's state capitol building is the only capitol in the world with an oil well under it. Although its legal name is Capitol Site No. 1, it is referred to as Petunia No. 1 because it was drilled in the middle of a flower bed.
In Bristow, Oklahoma, it is against the law to serve water to a customer in a restaurant unless one peanut in a shell is also served. The consequences for this "serious" offense can result in a fine of up to five dollars.
Similar holidays and events, festivals and interesting facts

A&M Day on April 21
(Texas A&M University);

National Chocolate-Covered Cashews Day in USA on April 21
;

Administrative Professionals Week in USA on April 21
;

National Student Leadership Week in USA on April 21
;

National Volunteer Week in USA on April 21
;

Animal Cruelty/Human Violence Awareness Week in USA on April 21
(Humane Society of the US – third week in April);

Chemists Celebrate Earth Day in USA on April 22
(In 2003, the American Chemical Society joined in on April 22's festivities. Each year, ACS highlights one of four general topics and chooses a theme—this year it's "Our Earth: Handle With Care"—to focus the celebration and highlight how chemists can contribute to a greener world);

National Jelly Bean Day in USA on April 22
;

Public School Volunteer Week in USA on April 22
(it provides a yearly opportunity for schools and families to honor and highlight the powerful contributions parents and caregivers provide at school and home to support student success. Held from Monday of the last full week of April);

Independence Day in Conch Republic, Key West, Florida on April 23
;

National Cherry Cheesecake Day and National Picnic Day in USA on April 23
;

National Lost Dog Awareness Day in US on April 23
;

World Road Safety Week on April 23