Glasgow Fair Starts, Scotland
Glasgow Fair Starts, Scotland is held on July 20. This event in the second decade of the month July is annual.
Help us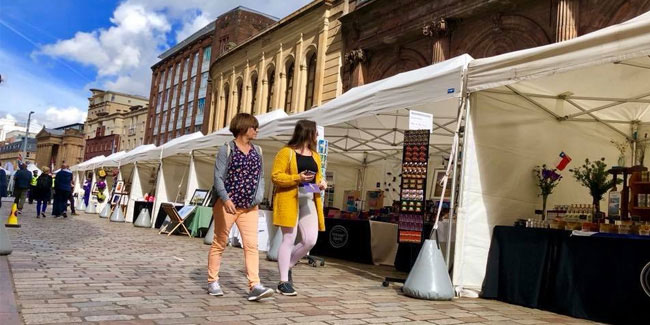 The Glasgow Fair is a holiday usually held during the second half of July in Glasgow, Scotland. 'The Fair' is the oldest of similar holidays and dates to the 12th century. The fair's earliest incarnation occurred in 1190, when Bishop Jocelin obtained permission from King William the Lion to hold the festivities.
Until the 1960s, most local businesses and factories closed on 'Fair Friday' to allow workers and their families to attend, typically spending their time in the Firth of Clyde or Ayrshire coast. This practice was known as going "doon the watter" (literally "down the water" in the Glasgow dialect).
Similar holidays and events, festivals and interesting facts

Hot Dog Day on July 18
(United States, Canada, Great Britain and Australia. It has been celebrated since 1971, when students first proposed it. Hot Dog Day itself is usually the third Saturday in April, although many students celebrate the entire "hot dog week", running from that Wednesday to that Sunday. July 18 – based on when the North American Meat Institute hosts its annual Hot Dog Lunch on Capitol Hill.);
International Embroidery Day or World Embroidery Day on July 30
(founded by the Swedish 'Broderiakademin, BRAK' in 2011);

End of the Trinity term on July 31
(sitting of the High Court of Justice of England);

National Orgasm Day on July 31
;

The first day of Carnaval del Pueblo on August 1
(Burgess Park, London, England);

Yorkshire Day on August 1
(Yorkshire, England);

Minden Day on August 1
(United Kingdom);

Lammas on August 1
(England, Scotland);

Lughnasadh in the Northern hemisphere, Imbolc in the Southern hemisphere on August 1
(traditionally begins on the eve of August 1. Gaels, Ireland, Scotland, Neopagans)