Fisherman's Day in Grenada
Fisherman's Day in Grenada is held on June 29. Gouyave's big festival is the annual Fisherman's Birthday. The day is actually the recognition day of the Feast of St. Peter and St. Paul, fishermen who Christianity recognizes as Christ's closest disciples. This event in the third decade of the month June is annual.
Help us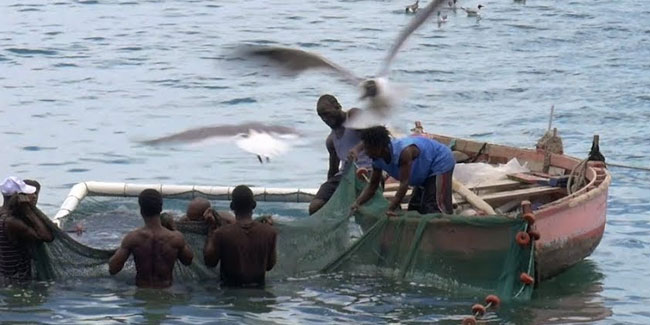 June 29 is a date to remember the hard work, commitment and courage of all the men and women who dedicate themselves to the fishing activity in Grenada and Peru. On this day, St. Peter, patron saint of fishermen in the country, is worshipped, where many of the faithful ask for blessing and protection for their trips to the sea.
On June 29 l'Ametlla de Mar celebrates its summer festival, the feast of Sant Pere. The verbena is held on the 28th and kicks off this festival in honor of fishermen, organized by the Fishermen's Guild of l'Ametlla. During the 3 days of the festival, traditional sporting events are held, such as the marathon, the popular boat races, swimming competitions and "la barra del cos". There are also different musical performances every night at the port area and the different prizes of the Literature and Drawing contest that, as every year, are organized with the collaboration of the CEIP Sant Jordi and the IES Mare de Déu de la Candelera.
Similar holidays and events, festivals and interesting facts

Corpus Christi on May 30
(Held on the Thursday after the Trinity. Monaco, Trinidad and Tobago, Austria, Venezuela);

Emancipation Day in Grenada on August 5
(on the first monday of august);

Carnival in Grenada on August 12
(Starts at the beginning of the second full week of August. The most important holiday is Carnival, which traditionally is celebrated on the weekend culminating on Ash Wednesday);

Kirani Day in Grenada on September 1
(is not a public holiday. Kirani James, born 1 September 1992, is a Grenadian sprinter who specializes in the 200 and 400 metres. He is Grenada's first and only Olympic medalist. He won the 400 m at the World Championships in 2011 and the 2012 London Olympics);

Thanksgiving Day in Grenada on October 25
;

Boxing Day on December 26
(Belgium, Fiji, The Bahamas, Guyana, Trinidad and Tobago, Samoa...);

Grenada Independence Day on February 7
(is celebrates the independence of Grenada from the United Kingdom in 1974)