Global Shopping Festival or the Biggest Shopping Day
Global Shopping Festival or the Biggest Shopping Day is held on November 11. Formerly Singles' Day. This event in the second decade of the month November is annual.
Help us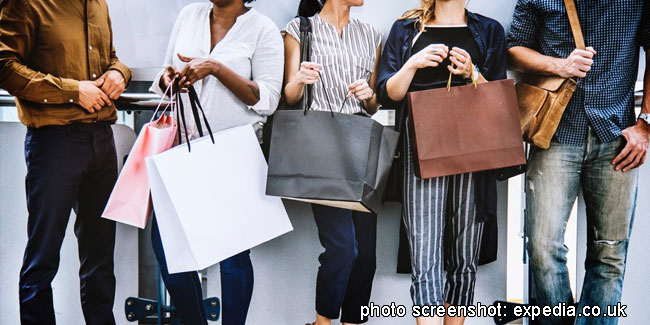 Are you ready to shop?
Shopping really can make you feel good. Studies have shown it can release Serotonin, a feel-good chemical released by the brain. The antidote for Serotonin? The credit card statement following the shopping spree.
Have you noticed women often shop in pairs or groups? Men not so much. About 50% of Americans will go shopping on Black Friday.
Every year on November 11, Alibaba Group holds the world's largest 24-hour online shopping event. The 11.11 shopping festival started in 2009 with only 27 merchants to raise awareness of online shopping in China. The event falls during the seasonal changeover, filling a major gap in the traditional offline retail calendar in China. Often referred to as "Singles Day," the day also falls on a Chinese folk holiday for young single people to celebrate their independence by treating themselves to a special purchase.
Similar holidays and events, festivals and interesting facts

Bank Workers' Day in Argentina on November 6
;

Public Accountants Day in Ecuador on November 13
(Día Clásico del Contador Público - in honor of the first National Congress of Accountants in 1945 and the founding of the first Center for Higher Education in Accounting in 1959);

Bank Employee Day in Armenia on November 22
;

Mexican Treasury Day on December 4
(Día del Trabajador Hacendario);

CARICOM–Cuba Day on December 8
(Caribbean Community);

Engineer Appraiser and Engineering Expert Day in Brazil on December 13
;

National Accountant's Day in Argentina on December 17