Cockroach Racing In Australia
Cockroach Racing In Australia is held on January 26. The event features 14 different types of races, which also includes a steeple chase race. This event in the third decade of the month January is annual.
Help us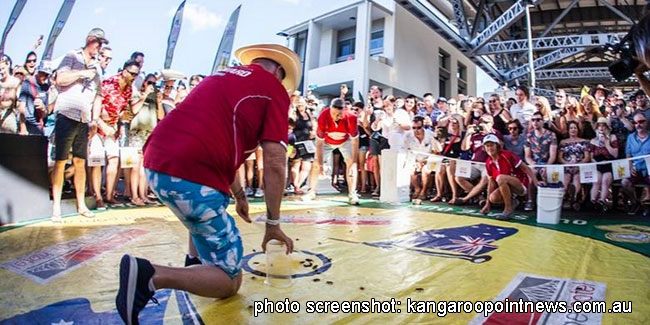 Cockroach racing is a club gambling activity which started in 1982 at the Story Bridge Hotel in Brisbane, Queensland, Australia. The event is held on 26 January, Australia Day, and is given the title "Australia Day Cockroach Races".
Source: wikipedia.org
Similar holidays and events, festivals and interesting facts

A Room Of One's Own Day on January 25
;

Burns Night on January 25
(Scotland and Scottish community);

Opposite Day on January 25
(is particularly popular among children, who enjoy the kind of absurdity that can happen when everything you say is backwards);

Visit Your Local Quilt Shop Day on January 25
;

Seed Swap Day in USA on January 27
(The first official celebration was held on January 26, 2006, in Washington, D.C.);

Punch the Clock Day on January 27
(This holiday celebrates the system of calculating employee work hours through the Punch Clock system and its invention);

Kazoo Day on January 28
(Alabama Vest of Macon Georgia made the first Kazoo in the 1840's. Actually, he conceived the Kazoo, and had Thaddeus Von Clegg, a German clockmaster make it to his specifications)