World Civil Defence Day
World Civil Defence Day is held on March 1. This event in the first decade of the month March is annual.
Help us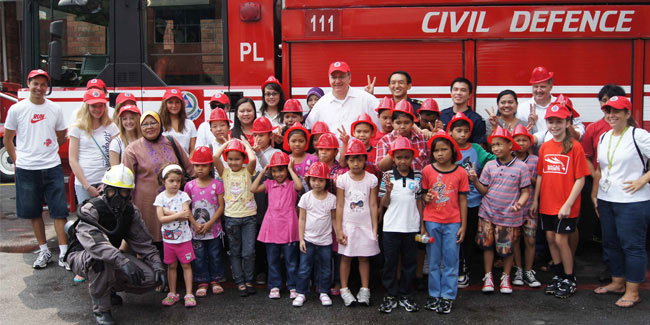 Civil defense comprises activities designed to minimize the effects of war on the civilian population, deal with immediate emergency conditions, and quickly restore vital utilities and facilities damaged in an attack. World Civil Defence Day has been celebrated in March every year since 1990. Civil Defence Day symbolizes honour and prestige and signifies the importance of civil protection.
In the United States, the federal civil defense program was authorized by statute and ran from 1951 to 1994. Originally authorized by Public Law 920 of the 81st Congress, it was repealed by Public Law 93–337 in 1994. Small portions of that statutory scheme were incorporated into the Robert T. Stafford Disaster Relief and Emergency Assistance Act (Public Law 100–707) which partly superseded in part, partly amended, and partly supplemented the Disaster Relief Act of 1974 (Public Law 93-288).
Similar holidays and events, festivals and interesting facts

World Tailors Day on February 28
(international);

World Day without Facebook on February 28
(organized by Facebook users to inform the administration of the social network about cyber addiction and intrusions in privacy);

World Compliment Day on March 1
(appeared after many successful editions of "National Compliment Day" in the Netherlands);

World Seagrass Day on March 1
;

World Butt Day on March 3
(The idea for the holiday belongs to Kara Kitty Blair, Rae Woodbuns, Melissa Benzinger in 2012);

World Hearing Day on March 3
(is held each year to raise awareness on how to prevent deafness and hearing loss and promote ear and hearing care across the world);

World Birth Defects Day on March 3