Ghost Festival in Thailand
Ghost Festival in Thailand is held on August 30. 15th day, 7th Chinese lunar month. This event in the third decade of the month August is annual.
Help us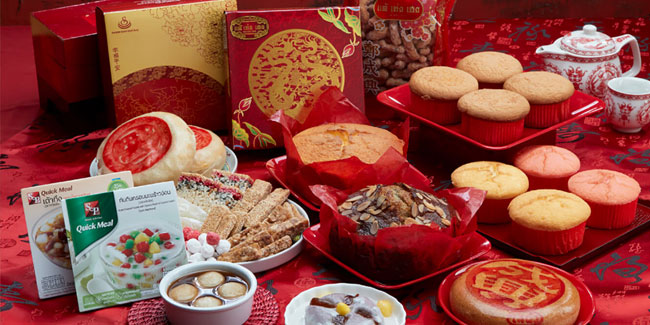 Known as Sat Chin to differentiate from Sat Thai.
The Ghost Festival, also known as the Zhongyuan Festival in Taoism and Yulanpen Festival in Buddhism, is a traditional Taoist and Buddhist festival held in certain East Asian countries. According to the Chinese calendar (a lunisolar calendar), the Ghost Festival is on the 15th night of the seventh month (14th in parts of southern China).
In Thailand, a fifteen-day-long annual festival known as Sat Thai is celebrated between September and October in Thailand especially in southern Thailand, particularly in the province of Nakhon Si Thammarat. Like related festivals and traditions in other parts of Asia, the deceased are believed to come back to earth for fifteen days and people make offerings to them. The festival is known as Sat Thai to differentiate it from the Chinese Ghost Festival which is known as Sat Chin in the Thai language.
On the fifteenth day the realms of Heaven and Hell and the realm of the living are open and both Taoists and Buddhists would perform rituals to transmute and absolve the sufferings of the deceased. Intrinsic to the Ghost Month is veneration of the dead, where traditionally the filial piety of descendants extends to their ancestors even after their deaths. Activities during the month would include preparing ritualistic food offerings, burning incense, and burning joss paper, a papier-mâché form of material items such as clothes, gold and other fine goods for the visiting spirits of the ancestors.
Similar holidays and events, festivals and interesting facts